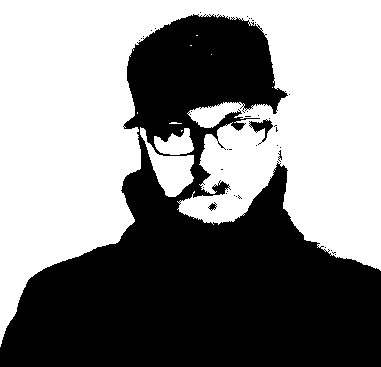 Remember back in dial-up days of Compuserve pay-by-the-minute and AOL pay-by-the-hour? Remember when it took minutes to load a photo? During the rad '90s, it basically was impossible to watch internet videos.
Nowadays — 2011 — there are so many videos to watch.
Many are good, many are odious and haunting, many are lecherous, viz., _0rn. Some are healthy, some are more healthy, some are about fear, and some are about a good ole healthy family supper. Some are music instructional videos, others are music instructional videos, and some are about aerobics.
Some are about Warrior Brother, and others just recapitulate. Some are about cyborgs; some feature motorized vehicles.
Some are tempestuous, others are languid. Some are contemplative. And then there are those special videos that you watch over, and over, and over.
This is this first post of T0p5: a DINCuratorial series featuring guest participants that curate five embeddable internet videos. There are no guidelines for their selections, other than participants are encouraged to reflect upon their choices in however many words they deem necessary.
The first DINCurator for t0p5 is Jon Cates, a Chicago-based new media artist, curator, and instructor at SAIC:
jonCates seeks to achieve + exxxpress high awwwesumness && deep wwweirdness through experimental New Media Art aestheticonceptechniques. jonCates' projects can generally understood as the creation of conversations, contexts + commununities. jonCates makes, organizes and teaches experimental New Media Art. His projects have been presented internationally at various events in locations such as Beijing, Berlin, Madrid and Mexico City; nationally in Chicago, New York, Boston, Los Angeles and San Francisco and are widely distributed online. He works at the intersections of Glitch Art, Computer Witchcraft, digitalPunk and Noise musics. He is based in Chicago where he teaches in the Film, Video, New Media & Animation, department of The School of the Art Institute of Chicago. — http://systemsapproach.net
Below Mr. Cates shares his five selections and his thoughts.
Jon cATES:
i found answering this question to be super difficult b/c in the years of internet videos that i have made, followed, watched, uploaded, downloaded, shared, remixed, etc… i found it to be very nearly impossible to select only 5 embedable vids. i thought of making a categorical limitation to help myself to frame or clarify as i have done previously. * about 3 years ago i started keeping Favorites on social software/video sharing platforms like Youtube + Vimeo. previous to that i would download + collect vids (many of which i still have + are now uploaded/made available by other people). as sum 01 who remembers pre-Youtube era internet videos (i.e. pre-2005) i thought of goin bax to those daze in this list… so here are a few blasts o teh pasts && presents which may point towards sum futures:
0. Tetra Vaal – Neill Blomkamp (2003)
1. BigDog Overview (Updated March 2010) – Boston Dynamics (2010)
2. +++++ W.T.C. + R.I.P.+++++++ – jason harvey (2008)
3. breakcore kid – kukowa (2008)
4. Alice in Wonderland or Who is Guy Debord – Electrodist (2003)
Jon Cates: * bax in the summer of 2003 (2003.05.01) i curated an online exhibition in the form of a list like the above created for DINCA @ the request of the now defunct Low-Fi, net art locator which was based in London. this online exhibition/curated list was called "pryingOpen" + included works of New Media + web-based video art works: http://systemsapproach.net/2003.05.01/pryingOpen.txt
More: