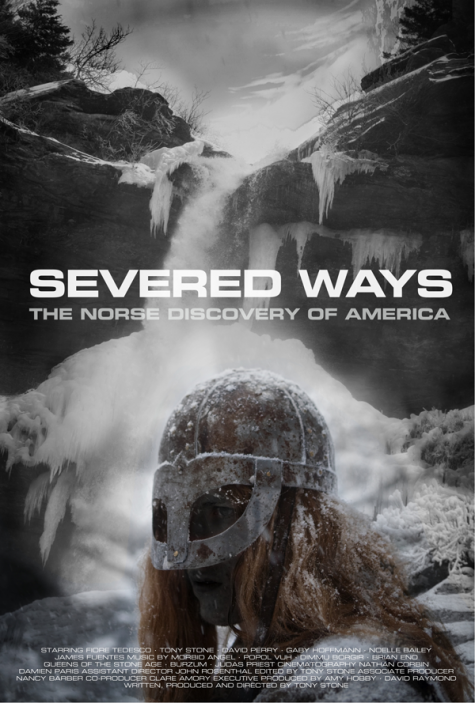 2009, Tony Stone, USA, 107 min
On December 11th, 2009, the no-budget, underground viking film Severed Ways: The Norse Discovery of America will make its Chicago premiere at The Gene Siskel Film Center. The film will continue its run from 12/11 – 12/17. Definitely looking forward to this. Judging by the trailer, it looks like this film will be fun, with a free-spirit, and an iron heart.
Watch the trailer below and read a synopsis.
SYNOPSIS:
The sounds of heavy metal, including Burzum, Popol Vuh, Judas Priest, Morbid Angel, and more, provide a fitting counterpoint to this graphic no-budget take on the dark side of the exploration epic. Somberly stunning vistas of the New World circa 1007 play straight man to Volnard and Orn, a pair of bumbling Vikings left alive on a rocky shore following a massacre of their comrades by native warriors. Director Stone's brutes in helmets are clueless and sometimes comic forces of pure testosterone, bullying, burning, and battle-axing their way through the wilderness with a license to ravage that prefigures a wider European agenda for the Americas. HDCAM video. (BS)
PRESS SNIPPETS:
"A must-see."—Ron Stringer, L.A. Weekly
"Director Tony Stone's stroke of strange genius is to conflate metal culture with its favorite pagan iconography, asserting a continuum between the unkempt warmongers and sweaty head-bangers."—Eric Hynes, indieWIRE.com
MORE: