Film Posters of the Russian Avant-Garde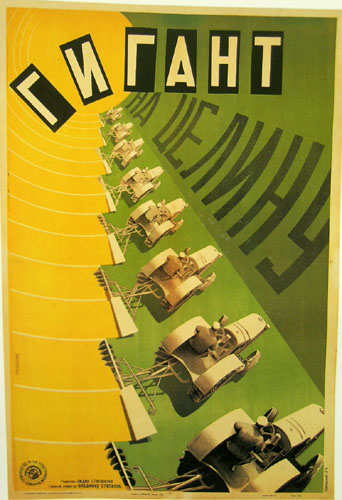 By Maria Bazhlekova
Susan Pack's Film Posters of the Avant-Garde is a collection of prints from the Soviet Union from the 1920's and 1930's, a period characterized by high creativity, before the Stalin regime made Soviet Realism its official art doctrine.  I have yet to look through the book though I plan to in the future after looking at *'s scans of these few select posters.
Poster for Dziga Vertov's Man with the Movie Camera
The vague sense of Surrealist influence and the bright yet ever so slightly muted colors make these posters a marvel.  The well known designs Saul Bass would go on to create later have a clear influence from these Soviet prints in their color pallet and use of color blocks.
More posters can be found here: Film Posters of the Russian Avant-Garde