Point-of-Presence, September 9 — October 6, 2011, Hosted by TRUCK, Calgary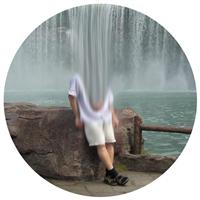 Point-of-presence & TRUCK
Showcasing the works of:
Juliette Bonneviot (Berlin, DE)
Alex Delany (New York, NY)
Constant Dullaart (Berlin, DE)
Martin Kohout (Berlin, DE)
Jan Robert Leegte (Amsterdam, NL)
Jon Rafman (Montreal, QC)
Eva Schindling (Montreal, QC)
Curated by Mikhel Proulx
September 9, 2011 – October 6, 2011
Opening reception: Friday, September 9 at 8:00 PM
TRUCK Contemporary Art in Calgary
The Grain Exchange (Lower Level)
815 – 1st Street SW
Calgary, AB T2P 1N3
CANADA
(map)
"Point-of-presence compiles artistic perspectives on public space and socialization after the internet.
The exhibition pulls together a survey of artistic experience of the internet and observes how communication technologies have altered public space and cultures of display. The project can be seen as a re-entering of exhibition space with conceptions of the art object reformed by conditions of the internet.
In particular, the exhibition gathers viewpoints on the technologization of public space and social interaction. Publicness is no longer connected solely to a physical commons, and the included artists expound on this development yielded by the collective tools and languages of the internet. With them, shared ideas and communal perspectives may lead to democratic, humanistic ends that cut across age, class, sex and nations – with the loss of authorial status and with the sharing and distribution of knowledge. At the same time, the hyper-aware constituents of the new global public may suffer a loss of privacy and face the degradation of individuality and of culture.
Some artists may be aggravated in retaliation against the speed of media culture: others are motivated by the social connectedness the internet provides. In some cases we see a depreciation of the precious, original masterpiece of the artist/genius: in others, we can perhaps glimpse a veneration –or nostalgia– for the objet d'art. Together, their works are conscious both of (art)historical precedents and of conditions of the world wide web.
At times resembling conventional artforms, their palette is expanded with shades of the internet: hypertextuality, immediacy, adaptability, and the networking of cultures colour the new tools at artists' disposal. They have become practiced in the technologies of cyberspace as much as in the languages of art. This interdisciplinary tendency is characteristic of the current digital zeitgeist: within a society of amateur experts, these artists are sometimes experts of amateur technologies. Their domain is the culture of information exchange, and they carry the languages of digital communication into fine art discourses. They adapt methods and skills from the internet and media technologies into their studio practices and into the public realm.
truck.ca/pop is a web-based corollary exhibition that runs parallel to the physical one in Calgary.  Each artist has been invited to produce a new digital work that draws a parallel to the physical artworks presented at TRUCK Gallery."
More:
truck.ca/pop
TRUCK
Juliette Bonneviot (Berlin, DE)
Alex Delany (New York, NY)
Constant Dullaart (Berlin, DE)
Martin Kohout (Berlin, DE)
Jan Robert Leegte (Amsterdam, NL)
Jon Rafman (Montreal, QC)
Eva Schindling (Montreal, QC)