Artist Interview: DINCA asks Rafaël Rozendaal One Question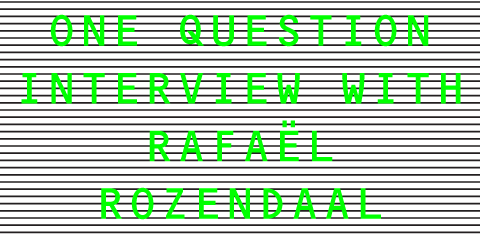 Rafaël Rozendaal is a Netherlands-based artist who creates exceptional work; his art arouses that of computer art, cyberspace, and other forms that defy classification. His art is verily digital: Rozendaal also has created a number of concept-computer art websites. Part of Rozendaal's work is computer-generated animations, and his animations are way good, and he has made many. I currently am running one of Rafaël's screensavers — you should too — check them out here. Also of note, Rozendaal is currently selling signed prints of his "Dollar Poster" painting. Also of note: Rozendaal, inside of his mouth on the inner lip, has a tattoo that reads "internet." He loves the internet (don't we all?).
One of those websites is Rozendaal's One Question Interview, a blog where Rozendaal interviews great artists, artists of all mediums, asking them just one question.
dinca.org decided to turn the table on Rafaël — do the olde tyme switcheroo — asking Rafaël just one question.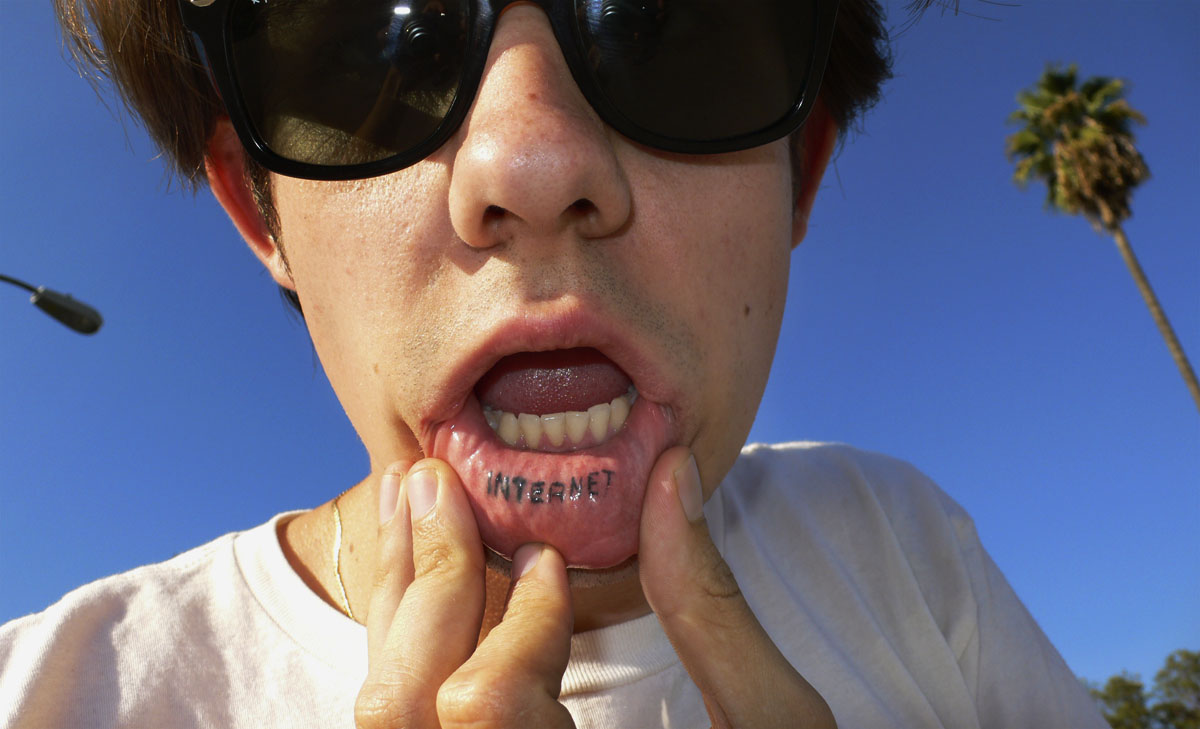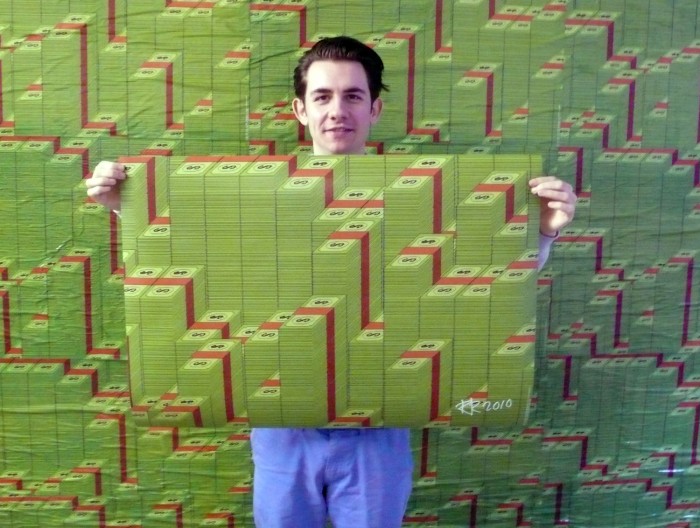 The Interview:
dinca: Your computer chair: how nice is your computer chair, do you like your computer chair, what does it look like, how many hours do you spend sitting upon it a day — and does your back ever hurt?
Rozendaal: i used to have a regular chair, a wooden office chair on wheels. i've
had that chair since 1998. but after a while i started moving around,
from country to country, so i was a guest in various chairs, small,
large, hard and soft. in 2005 i returned to the wooden chair on
wheels. my back never hurts but sometimes my wrists and shoulders feel
bad. i decided to research a bit and bought an expensive adjustable
chair. it didnt help. what helped was when i had more money in my bank
account, all pains disappeared.
i try not to sit too much, but i end up w about 6 hours a day.
End of Interview.
More:
Recent work from Rozendaal: www.freedomfromfearandworry.com