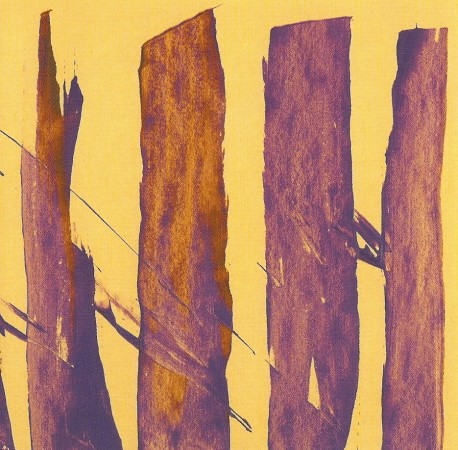 I used to play guitar in a rock band named Tanooki Suit (site). We released three albums, one of which was released on Friction Records — a Michigan label that has released albums from Russian Circles, Bear Vs. Shark, Maps & Atlases, LSDudes — anyway, I forgot that I uploaded a full-album torrent of our album, Roughlines. If you have vuze, or some other torrent program, you can download the full Roughlines album here. Update: torrent down. Download the tracks below.
I dare you to listen; you might like it. If you do listen, send me your thoughts. If you like it, you can buy our other album, a split w/ Victor! Fix the Sun, on iTunes.
Want to know what's been alternately pissing off and stunning members of such bands as The Forms, Adam's Castle, The Desert Fathers, Lying in States, and Where the Moon Came From? Check this record for the answer. Formed when the band members were about twelve or thirteen, Tanooki Suit is now a veteran indie band of two releases – and they've yet to graduate from high school. "New Brain" – a track that appears on the CP20 Copper Press presents… compilation CD – is an atmospheric stunner that recalls the best work of another teenage band, Eyes of Autumn. While quite naturally still assimilating their influences (which range from the 54º40′ or Fight! catalog to Q and Not U to Cursive to Tortoise and beyond), Tanooki Suit knows how to write a song not drowning in derivativeness; one, in fact, that will leave you perplexed as to why you wasted your teenage years while these cats were laying the foundation for world takeover. —Copper Press
Downloads____________________
Download ROUGHLINES: click here.

Download half of the WE split: click here (Contains only the TS tracks & the collab "We" track; purchase the entire album on iTunes.)
Other TS Links_____________
Please direct any other questions, inquiries, and requests to AR@dinca.org.