Video: Ouroboros: A Psychedelic, Phantasmagoric History of the Universe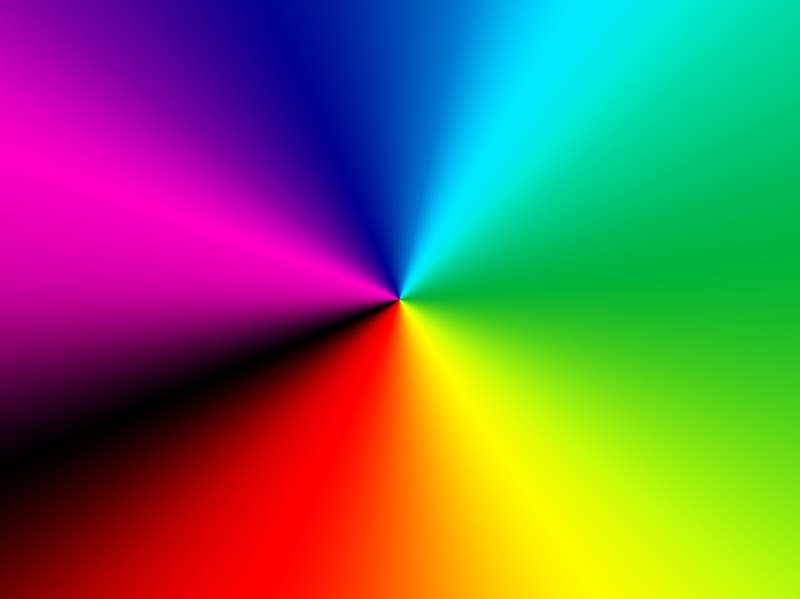 Ouroboros
6-channel 3D video, 2010
Ise Cultural Foundation, 555 Broadway at Prince St, New York City
March 9 – April 23, 11 am – 6 pm
Do you live in New York City? If you answered yes, you absolutely have to visit this video installation.
Ouroburos: The History of the Universe, curated by Koan Jeff Baysa, MD, is a holographic 3-D visual installation that tells the story of cosmic evolution. Some 30,000 found images we're used, and the 3-D video environment was rendered by Bruno Levy's (no relation to Eugene Levy) software. According to artists Ali Hossaini, Bruno Levy aka SWEATSHOPPE, and Blake Shaw, "Compiling and processing the images requires hundreds of hours of effort and attention to detail on every frame of video. The artwork was inspired by Hossaini's investigations into the psychology of vision and SWEATSHOPPE's interest in the hypnotic, meditative and mind-altering potential of the moving image. Visitors will be handed 3D glasses that reveal mesmerizing arrays of animated holograms, created by seven channels of video, within a 2,000 square foot gallery. Original compositions of ambient sound have been produced by the artists, and a limited edition of 3D prints will be available for purchase."
March 09, 2010 – April 23, 2010 at  Ise Cultural Foundation in SoHo.
Artist(s): Ali Hossaini, Blake Shaw, Bruno Levy
Curated by: Koan Jeff Baysa, MD
Artist Talk: Wednsday, April 7th, 6-8PM
Artists Ali Hossaini, Bruno Levy and Blake Shaw will discuss the inspiration, influences and technical processes used to make the installation.
Ouroboros Artistic Statement:
"Nowhere is the fragmentation of the human psyche more evident than in how we treat the environment. We know we're pillaging our habitat, but we can't make the leap from knowledge to right action. I attribute this disconnect, and many others, to the factionalizing of culture that began with modern science, industry and art.
I'm not saying we should turn our backs on the Enlightenment. But neither should we take it as dogma – we need to rethink its foundation, integrating our psyche into the cosmos in a way that builds on pre-modern wisdoms as well as modern science. The Enlightenment freed physics, astronomy and eventually art – think "art for art's sake" – from tradition, spawning remarkable advances along with deep alienation.
It's time to produce culture in a more holistic, organic way. For now science, art and religion – and I use "religion" here to mean a generalized psychology – lie in private tracks, each requiring extensive knowledge for appreciation let alone practice. How can these disciplines work together more effectively?
The answer doesn't lie in the rejecting, merging or reconciling science and spirit. Instead we need to create a framework for integrating our experiences of these different realms, and this is precisely what artists can do. Art needs to step out of its self-referential confines, the safe house of galleries, museums and markets. It needs to be Saturday night and Sunday morning, be the new church, and it needs to invade pop culture. Mass appeal is critical.
Most of all art needs to rejoin itself to science. Both embody urges to explore, understand and create, and both have become specialized, mechanized and self-absorbed, given to destructive irony. Art cannot be science, but it can convey the sense of wonder that drives scientists. It can visualize the worlds of science while honoring our sense of self as beings that transcend the mundane.
Our experiences of spirit and matter cannot be reconciled, but they can be represented. And they can be represented in a way that sheds light on the complexities and responsibilities of being self-aware. Artists can rise above the dilemmas of modern life: they can comprehend the contradictions, integrating them into new levels of experience where knowledge, desire and energy meet the limits of human freedom." — Ali Hossaini
More:
Exhibition Review — 'Ouroburos – The History of the Universe' — NY Times
SWEATSHOPPE on Vimeo
SWEATSHOPPE Official Website
Artlab.tv
ISE Cultural Foundation