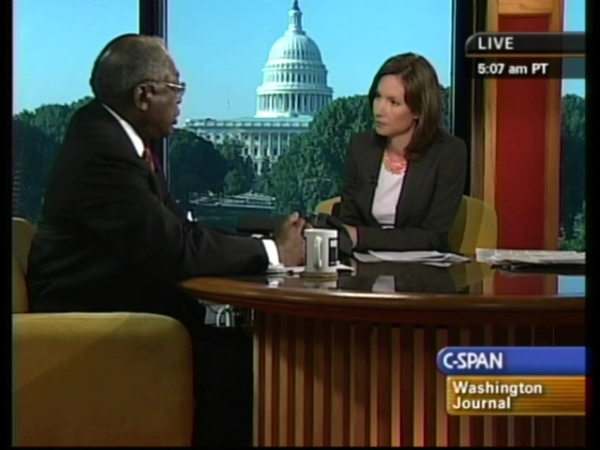 CSPAN starlet Greta Brawner hasn't hosted Washington Journal in quite some time. America is starting to worry.
Lately I've noticed that individuals are finding my site using search terms such as "Does Greta Brawner still host CSPAN Washington Journal?" and "Did Greta Wodele-Brawner quit Washington Journal?"
To my knowledge, Greta is still one of Washington Journal's ten known hosts. There are rumors that she may pregnant, but who knows, maybe she's just writing, or deep sea fishing.
In the meantime, Robb Harleston & Steve Scully will be holding it down.