2012 Onion City Film Festival & Schedule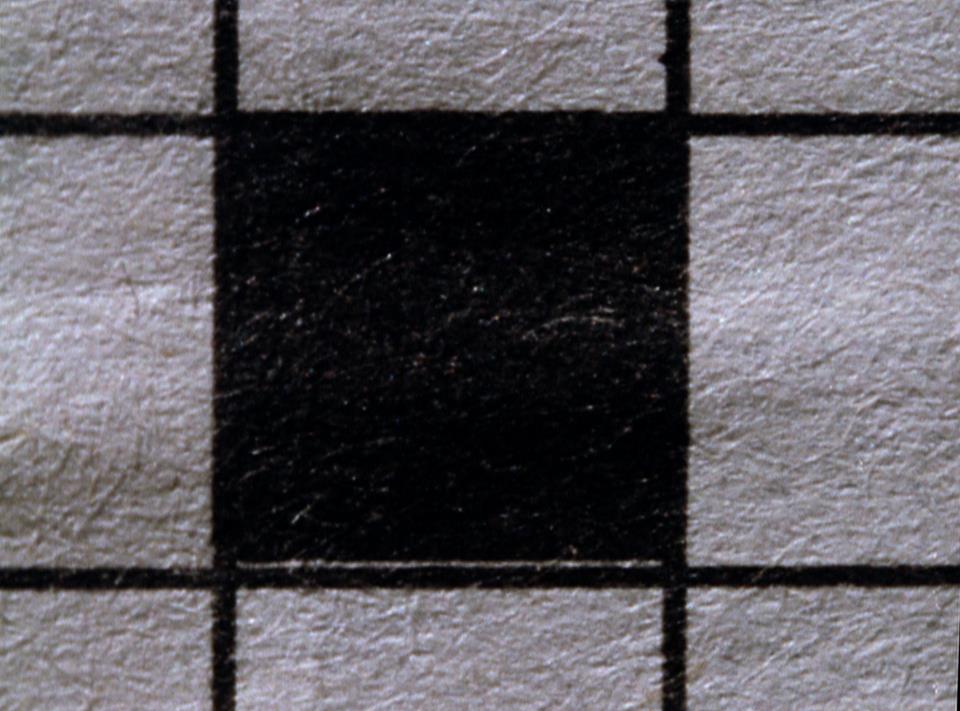 Last night, the 2012 Onion City Film Festival opened at the Gene Siskel Film Center. Today through Saturday night, the Onion City Film Festival continues with screenings at Columbia College Chicago. If you're in Chicago or the midwest, don't miss this superlative programming event of avant-garde and experimental film and video.
$8 general for each screening at Columbia College (free for Columbia students, with ID). A five-show pass for the Columbia College screenings will be available for $25.
Below is a schedule for the 2012 Onion City Film Festival. The entire schedule was originally posted here.
Thursday, June 21
8:00pm – Gene Siskel Film Center (164 N. State St.)
Opening Night Program
---
Well Then There Now (2012, 13 min, digital video, US) by Lewis Klahr
An unfaithful interpretation of John Zorn's early 80's film script, "A Treatment For A Film in 15 Scenes". I consider "Well Then There Now" a "list" film since Zorn's text is really a shot list. An exploration of the singularity of the image but, a playful one. (LK) Script and Music by John Zorn; Additional Text Lifts from Philippe Soupalt and Alain Robbe Grillet; Voice Over by Slater Klahr.
Boxing in the Philippine Islands (2011, 7 min, digital video, The Philippines) by Raya Martin
Raya Martin loves old silent films and knows better than anyone how to use old moods and techniques in his own films. You could say that he loves experimental films and that he manages to revitalise the old techniques. Here he looks at boxers, even though we hardly see them. (Rotterdam Film Festival)
La Maleta (1963/2010, 19 min, digital video, Chile) by Raúl Ruiz
Ruiz started his film career with an almost literal mise-en-abyme story: a man carries another man in his suitcase. When tired, they switch roles. Ruiz always considered this beginning of his exceptionally rich filmography (113 titles) unfinished, and the original print was lost for a long time. In 2008, it resurfaced in a mis-labelled film can in Chile, and typically the director then edited a shorter version, so turned it into one of his last films. (Rotterdam Film Festival)
Maneater (2012, 3 min, digital video, US) by Derick Hawksworth
Oh, the shark, babe, has such teeth, dear / And it shows them pearly white… (Bobby Darin)
Line Describing Your Mom (2011, 6 min, digital video, US) by Michael Robinson
This is the new choreography of devotion, via the vlog of southern nightmares. This is the light that never goes out. This is the line describing your mom. (MR)
Selected 35mm Slides by Luther Price (2012, approx. 10 min, 35mm slides, US) by Luther Price
A selection of eighty individually handmade 35mm slides, composed of the left over bits from Price's found footage films, splicing tape, random detritus, and handpainting. An offshoot of his filmmaking practice, these works in miniature are stunning, darkly beautiful collages brought to life by a beam of light.
Dangerous Light (2012, 7 min, digital video, US) by Robert Todd
A pop-culture franchise transformed into an operatic choreography of light.
One Way to Find Out (2012, 5 min, 35mm anamorphic, US) by Scott Stark
Hand-printed sections from 35mm movie-trailers create a chaotic and densely layered retelling of Hollywood form. Loosely about desire, fear of coupling, and the consequences of moving forward, with results both catastrophic and ecstatic. (SS)
Big in Vietnam (2012, 29 min, DCP, France) by Mati Diop
A movie is being filmed around Marseille. Henriette, a French-Vietnamese director, is shooting Les liaisons dangereuses, assisted by her son Mike. Soon, all activity must stop. The main actor is missing. Henriette leaves the stage and goes looking for him. In the port city, Henriette wanders around, discovering a world that reminds her of the one she left. There, she meets a man haunted by a journey of no return. (MD)
Friday, June 22
Columbia College Chicago (1104 S. Wabash Ave., 5th Floor)

6:30pm (Theater One)
TRIBUTES – PULSE
---
TRIBUTES – Pulse (2011, 65 min, digital video, US) by Bill Morrison
TRIBUTES – Pulse is a collaboration between American filmmaker Bill Morrison and Danish composer and percussionist Simon Christensen. Christensen originally conceived of the project as a tribute to four American composers, Charles Ives (1874-1954), Conlon Nancarrow (1912-1997), Steve Reich (b. 1936), and Trent Reznor (b. 1965). The idea of "Pulse" is explored in both the music and the film. Christensen conceived of the role of Pulse – the rhythmic recurrence of vibration – in the music of these four composers. But pulse is also explored as the through-line in a life, civilization, and nature. Using exquisitely deteriorating nitrate-based archival film, Morrison weaves a story from the remnants of disparate narratives. The episodes appear intermittently between the undulating pulse of the film's decay, the imagery compromised – yet made all the more poignant – by a dying celluloid medium. Contrasting with the previous three sections, the final section is an original single-take contemporary aerial shot of the rusted vessels in "Graveyard of Ships off of Staten Island, NY. (BM)
Showing with:
Street Vendor (2012, 6 min, digital video, US) by Ken Jacobs
Jacobs' staccatoed and flickered rhythms provide a dynamic and eye-popping look at a NYC food cart and its proprietor.
Crop Duster Octet (2011, 6 min, digital video, US) by Gregg Biermann
One of the most iconic sequences in the history of Hollywood cinema is subjected to a simple alteration that shifts the viewer's attention from narrative continuity towards consideration of the screen as a purely cinematic arena. (GB)
Friday, June 22
6:45pm (Theater Two)
DRIFTING AND LINGERING (Shorts Program)
---
Dust Studies (2010, 9 min, digital video, US) by Michael Gitlin
A domestic portrait rendered at miniature scale, Dust Studies brushes along the edge of what can be seen. Staying close to the ground to collect what gathers there, the film looks deeply for everyday things and finds them drifting in the pleasant, meandering headwaters of a young child's language. (MG)
Painter and Ball 4-14 (2011, 11 min, digital video, US) by Pat O'Neill
Pat O'Neill combines 1976 footage of a small grove in Kansas, shot by the late filmmaker Richard Matthews, with his own newly short footage of a woodland area in Pasadena and a years-old forgotten-about roll of a papier maché manikin.
Within (2012, 9 min, 16mm, US) by Robert Todd
Into the darkness, into the light, a labyrinth of veils… (RT)
Drifter (2010, 25 min, 16mm, US) by Timoleon Wilkins
The suggestive ballad of a lone wanderer. Fourteen years in the making, DRIFTER is an atmospheric anthology of places, faces and the sublime gifts of Kodachrome and a Bolex camera. (TW)
Sack Barrow (2011, 21 min, 16mm, UK) by Ben Rivers
Sack Barrow explores a small family run factory in the outskirts of London. It was set up in 1931 to provide work for limbless and disabled ex-servicemen until the factory finally went into liquidation this year. The film observes the environment and daily routines of the final month of the six workers. Years of miniature chemical and mineral processes transform the space into another world. (BR)
Friday, June 22
8:30pm (Theater One)
THE PETTIFOGGER
---
The Pettifogger (2012, 65 min, digital video, US) by Lewis Klahr
A year in the life of an American gambler and con man circa 1963. A diaristic montage full of glimpses, glances, decaying ephemera and elliptical narrative. An abstract crime film and, like many other crime films involving larceny, a sensorial exploration of the virulence of unfettered capitalism. An impressionistic collage film culled from a wide variety of image and sound sources that fully exploits the hieroglyphic essence of cutouts to ponder what appropriation and stealing have in common. Definitely the longest continuous film I've ever created. (LK)
Showing with:
Point de Gaze (2012, 5 min, 16mm, US) by Jodie Mack
Persian Pickles (2012, 3 min, 16mm, US) by Jodie Mack
Knotted and patterned.
L.A. (2011, 3 min, digital video, US) by Lewis Klahr
A music video for singer songwriter Gabriel Kahane; the lyrics and images are inspired by Joan Didion's classic 1970 Hollywood novel Play It As It Lays.
Friday, June 22
8:45pm (Theater Two)
CLUSTERFUDGE (Shorts Program)
---
Rating Dogs on a Scale of 1 to 10 (2011, 3 min, 16mm, US) by Mark Toscano
An implied-audience participatory film that riffs on the comedic and absurdist strain in early structuralist filmmaking.
XXI (2012, 5 min, digital video, France) by :such:
Geometries of neon-colored rods.
A Party Record Packed with Sex and Sadness (2011, 10 min, digital video, US) by Bobby Abate
A high & low fidelity record of obsessions past & present. A hooded man named Cobra Commander (drawn naked) and a boy with black glasses. A fanged woman named Shadow-La and a girl in a rose colored wig. Belinda (Heaven on Earth), Madonna (Live to Tell), and headphones (worn naked). An airport terminal. Home. The Montgomery Ward catalog circa 1980.  That orange bedspread, that red flowered couch. (BA)
Burning Star (2011, 4 min, digital video, US) by Joshua Solondz
Dedicated to my father, who asked that I make a more colorful work. (JS)
Decorations of the Mind II (2011, 12 min, digital video, US) by Shana Moulton
Moulton's alter-ego Cynthia travels through the desert to understand a Magic Eye poster. Eventually, Cynthia gains requisite gnostic knowledge of the optical illusion and enters its fold, where she's greeted by a gathering of friendly and awesome creatures. (Tom McCormack, Alt Screen)
10 from Jhana and the Rats of James Olds (2011, 15 min total, digital video, US) by Stephanie Barber
Between June 25th and August 7th 2011 Stephanie Barber moved her studio into the Baltimore Museum of Art where she created a new video each day in a central gallery open to museum visitors. The goal of this project, entitled Jhana and the rats of James Olds or 31 days/31 videos, was to create a series of short, poetic videos in the playful and serious footprints of Oulipo games and daily meditations; creating one new video each day. The exhibit was both a constantly changing installation as well as a collaborative performance in which museum visitors were present as spectator and often creative partner. Screening are: At the Shore (2:07), The Phone Call (1:01), 30,000 Days (3:16), Little Kitten (:42), The Badger and the Hare (3:28), The Eclipse (:36), At the Baths (:45), Degas (1:00), Some Animals (2:30), and Time Is Running Out (1:27).
Loud Video (2011, 6 min, digital video, US) by Neil Ira Needleman
Abstract patterns made utilizing Microsoft Word are "animated" via editing into a dazzling and frantic kaleidoscopic video.
Goldie (2012, 3 min, digital video, US) by Carl Ryan Stemple
The Goose That Laid the Golden Egg experiences system overload.
I Can't Wait to Meet You There (2010/12, 12 min, digital video, US) by Michael A. Morris
A meditation on subjective experience of public mourning and the ways recorded media affect our understanding of mortality. An elegy and a prayer for Kurt Cobain. (MAM)
Saturday, June 23
Columbia College Chicago (1104 S. Wabash Ave., 5th Floor)
12:00pm (Theater One)
Repeat of TRIBUTES – Pulse program
---
Saturday, June 23
12:15pm (Theater Two)
Repeat of The Pettifogger program
---
Saturday, June 23
1:45pm (Theater One)
DRAGONFLIES WITH BIRDS AND SNAKE
---
Dragonflies with Birds and Snake [Trollsländor Med Fåglar Och Orm] (2011, 61 min, digital video, Sweden/Germany) by Wolfgang Lehmann
Wolfgang Lehmann used 16mm film images of insects, birds, toads, snakes, taken from zoological and educational films, as well as original material. The montage follows a strict rhythm, combining three to eight frames, resulting in explosions of color on the screen, visual music without actual sound or text. (WL)
Showing with:
Claudia [Versions 1 and 2] (1965/72, 6 min each, 16mm, Argentina/US) by Jorge Prelorán
A playful and at times deliberately silly portrait of a young girl in a rocky landscape, showing in two versions with differing soundtracks.
Claudia was preserved by the National Museum of Natural History through the National Film Preservation Foundation's Avant-Garde Masters Grant program funded by The Film Foundation. It is showing in recognition of the Grant's tenth anniversary.
Saturday, June 23
2:00pm (Theater Two)
SITE SPECIFIC (Shorts Program)
---
Richmond Study 2 – Monument Avenue (2012, 3 min, 16mm, US) by Mary Beth Reed
Abstract handpainted film inspired by Richmond's statues along Monument Ave. of Civil War generals Maury and Arthur Ashe. (MBR)
Passage Upon the Plume (2011, 6 min, 16mm, US/Egypt/Turkey) by Fern Silva
"Plumes dust the arid land, east to west, shapeshifting as they lift in ascension. Something lowers. An ark ran aground where revolution took root: ropes raise stones in baskets. Hearts heavier and lighter than the feather, permitted passage. Tethered or freed, resting from life or dawning anew." (Charity Coleman)
Giverny (2012, 6 min, 16mm, US) by Adele Friedman
Monet's garden in Giverny, France is the subject of Friedman's lovely and delicate place-portrait.
Ghost (2010, 3 min, 16mm, US) by Georg Koszulinski
A celluloid resurrection, of sorts.
Back View (2011, 17 min, digital video, US) by Vincent Grenier
The Upper West Side has some of the tallest brick apartment buildings in NYC. The orderly but deserted and ageing concrete courtyards, their metal stairs and shafts, register a dramatically changing atmosphere. This is a cinema that seeks to observe, obscure, shorten and protract, and redefine, while remaining open at the end. (VG)
Remote (2011, 12 min, digital video, US) by Jesse McLean
In the collage video Remote, dream logic invokes a presence that drifts through physical and temporal barriers.
There is a presence lingering in the dark woods, just under the surface of a placid lake and at the end of dreary basement corridor. It's not easy to locate because it's outside but also inside. It doesn't just crawl in on your wires because it's not a thing. It's a shocking eruption of electrical energy. (JM)
Future So Bright (2010, 23 min, digital video, US) by Matt McCormick
Future So Bright is a documentation and mapping project that creatively catalogs abandoned spaces in the American West.
Perhaps best classified as an experimental-documentary, the film explores ghost towns, abandoned military bases, and boarded up tourist traps to present a meditative time capsule of the false starts and failed attempts of the past 200 years of American Western Expansion. (MM)
Saturday, June 23
3:30pm (Theater One)
THE COLORS THAT COMBINE TO MAKE WHITE ARE IMPORTANT
---
The Colors That Combine to Make White Are Important (2012, 119 min, digital video, Canada) by Barry Doupé
Canadian animator Barry Doupé's new feature, The Colors that Combine to Make White are Important, explores the power structure within a failing Japanese glass factory. Two parallel storylines involving the investigation of a suspected employee and that of a stolen painting converge to reveal an exposition on gender and desire.
Saturday, June 23
3:45pm (Theater Two)
GLOBETROTTING (Shorts Program)
---
Berlin Tiger 13h00-16h30 (2012, 3 min, 16mm, Germany) by Shiloh Cinquemani
Cat in a cage.
Ants (2011, 16 min, digital video, Bulgaria) by Stoyan Nikolaev
He is 64-year-old gipsy, she is 74. In a Black sea village they met at old age for a long and happy life. All his life he's been a herd until one day he loses his cows… (SN)
Across & Down (2012, 18 min, digital video, US/Uganda) by Lori Felker
Sampling and participating. Randomness found in rigid frame-works.  All of the pieces that make up some of the wholes. (LF)
Mapang-akit (2011, 38 min, digital video, The Philippines) by John Torres
Torres's take on the aswang myth wanders from the idyllic into a poetic play of the supernatural. Made from outtakes of a collaboration with a Danish filmmaker, Mapang-akit creates its own language while still grounded in cultural quirks of a hushed town haunted by a grim spell. (Don Jaucian, The Philippine Star)
Saturday, June 23
5:30pm (Theater Two)
THE TERRORISTS
---
The Terrorists (2011, 113 min, digital video, Thailand/Germany) by Thunska Pansittivorakul
A black cloak of forgetting, suppressing and covering has descended on the events that took place in Bangkok in spring 2010. Black as the night of complete darkness in which the film opens. Two men are in a fishing boat talking. One feels more than one sees that the seawater around them is warm and smooth, teeming with brightly-colored fish. By night, the rubber plantation also comes across as enticing and full of secrets, until lurid reminders of the bloody massacre flash up. This film arose from of a state of shock – about the news, about the subsequent repression in the authoritarian kingdom but also about the debilitating passivity that followed the pro-democracy Red Shirt uprising. It is a radical personal assessment in 17 episodes. An angry protest in the form of a diary, where sexual resistance and erotic fantasies are juxtaposed with thoughtful rummaging through the director's family album, creating a confusing pamphlet. As a young boy in the 1970s, Thunska was already forced to flee Bangkok for the south with his mother. The film poses questions without knowing the answers, providing an unusual insight into an extremely traumatized society. (TP)
Saturday, June 23
6:00pm (Theater One)
SEEKING THE MONKEY KING (Shorts Program)
---
Peril of the Antilles (2011, 5 min, digital video, US/Haiti) by Fern Silva
Peril of the Antilles was filmed at the beginning of November 2010 while visiting a friend in Haiti. At this specific time, the cholera epidemic was on its way to Port-au-Prince, Hurricane Tomas was on the horizon, presidential elections were in a couple weeks and the first Gede (day of the dead) took place since the January quakes. Along the way I acquired a very curious copy of a music video of Michel "Sweet Micky" Martelly (Haiti's newest president and once bad boy of Compas), from his early Nineties heyday… shot in a familiar location… rajé gain´ zoreille… (FS)
Nocturne #2 (2012, 12 min, digital video, Belgium) by Pieter Geenen
Filmed with a mobile phone camera in the spring of 2011, 'nocturne #2' shows the central lanes and squares of Tehran, and its surrounding streets, at their most quiet and empty moment of the day. In recent history, the area around the infamous Azadi Tower (Freedom Tower) has been the backdrop of various protests, demonstrations, and violent repression. The Iranian Revolution of 1979 and the nationalistic and patriotic demonstrations during the following Iran-Iraq War, or the aftermath of the 2009 presidential elections are part of our collective memory. (PG)
(ebbs + flows) (2011, 3 min, digital video, Canada) by Clint Enns
the endless cosmic flow. a meditative video exploring the transition from truth to loving kindness. (CE)
Splice Lines (2012, 1 min, digital video, Canada) by Clint Enns
Splices from Kurt Kren's 6-64 Mama und Papa. (CE)
♥++ (2012, 3 min, digital video, Canada) by Clint Enns
A video game that lies somewhere in the realm of text based rpg, digital exploration and guide to sexual enlightenment. (CE)
Seeking the Monkey King (2011, 40 min, digital video, US) by Ken Jacobs
The film could have well been called KICKING AND SCREAMING but that only describes me in the process of making it, questioning its taste. Once the message kicked in it overrode all objection. The piece demanded J.G.Thirlwell's music, normally way too overtly expressive for me as most of my stuff comes out of painting and is also to be absorbed in silence. Who will even notice visual innovation now, or what's happening with time?  Determining a place between two and three dimensions, pushing time to take on substance, is what I do. SEEKING THE MONKEY KING is a reversion to my mid-twenties and that sense of horror that drove the making of STAR SPANGLED TO DEATH. (KJ)
An exhilarating audiovisual workout that simultaneously engages multiple parts of the brain, Jacobs's 40-minute movie is a sort of hallucinatory jeremiad. The basic imagery seems derived from close-ups of crumpled metallic foil; this material, which oscillates in color between rich amber and deep blue, is subjected to a barrage of cyclical digital manipulations and married to J.G. Thirlwell's clamorous score. The sound surges; the screen is a roiling imaginary landscape of frozen fire and burning ice. Intermittently, Jacobs superimposes the text of a caustic anti-capitalist, anti-patriotic harangue addressed to a figure he calls "The Monkey King": "Oh, mighty lord of deception, America has always kissed your hairy ass." (J. Hoberman, Village Voice)
Saturday, June 23
7:45pm (Theater One)
DEEP STATE (Shorts Program)
---
Austerity Measures (2012, 9 min, 16mm, France) by Guillaume Cailleau and Ben Russell
A color-separation portrait of the Exarchia neighborhood of Athens, Greece, made during the Anti-Austerity protests in late 2011. In a place thick with stray cats and scooters, cops and Molotovs, ancient myths and new ruins; where fists are raised like so many columns in the Parthenon, this is a film of surfaces – of grafitti'd marble streets and wheat-pasted city walls – hand-processed in red, green, and blue. (Light Cone)
If the War Continues (2012, 6 min, 16mm, US) by Jonathan Schwartz
For ascending:
"and before I could be noticed again and taken to task, I spoke to the tiny blessed star within me,
shut off my heartbeat, made my body disappear into the shadow of a bush,
and continued my previous voyage without thinking about returning home ever again." (H. Hesse)
Horizon (2011, 13 min, digital video, US) by Joshua Thorson
In 1982 EPCOT Center, or, the Experimental Prototype Community of Tomorrow, opened – a little late for such a utopic modernist project. It featured a ride called "Horizons," which was sponsored by G.E., that showed a future in which technology and innovation coupled with the family unit would evolve into exciting and previously unimaginable territories – colonies in outer space and under the Earth's oceans, etc. In 2000, the ride was demolished. […] The story in the video was written to loosely accompany the archival video footage of the ride. (JT)
Deep State (2012, 45 min, digital video, UK) by Karen Mirza and Brad Butler
Deep State is a collaboration between artists Karen Mirza & Brad Butler and author China Miéville. The deep state is evoked as an amorphous submerged totality, encroaching upon an accumulation of mass struggles which connect through grainy portals, evading the panopticon-like gaze of the deep state. An audacious, semi-fantastical secret history of the counterforces of popular protest and clandestine control, this struggle is told through archive material, contemporary footage and future speculation. (KM and BB)
Saturday, June 23
8:00pm (Theater Two)
IMPOSSIBLE CINEMA (Shorts Program)
---
A Lax Riddle Unit (2011, 5 min, 16mm, US) by Laida Lertxundi
In a Los Angeles interior, moving walls for loss. Practicing a song to a loved one. A film of the feminine structuring body. (LL)
Pastoral (2012, 2 min, 16mm, US) by JB Mabe
Digitally altering Mr. Brakhage's painted vision of the night sky into a glitchy earthbound landscape. (JBM)
To Quit, To Quiet (2011, 4 min, 16mm, US) & To Mark the Shape (2011, 3 min, 16mm, US) by JB Mabe
Christmastime films made in my grandparents living room and on the farm where my mother grew up. (JBM)
Sorry – Horns (2012, 3 min, 16mm, US) by Luther Price
the men will blow …the boys will hide …the crowds will seek…the girls will gush and the woman will swell…the clouds will darken and the earth will cry…the men will stand very nice…and wait to see what happens next. (LP)
The Matter Propounded, of its Possibility or Impossibility, treated in four Parts (2011, 13 min, 16mm, US) by David Gatten
The Matter Propounded, of its Possibility and Impossibility, treated in four Parts (2011), consists of a collection of Instructions, Questions, Answers, and Conclusions, all drawn from a 19th-century book on fortune telling. These phrases are rendered random when removed from context. ("Shall I ever escape from the sadness that overshadows me?" etc.) Dedicated to Phil Solomon, the film is a rearrangement of a system of organization that, once compromised, becomes poetry rather than objective or semi-objective meaning. The film, then, can have only one unadulterated message, and that is its dedication. (Michael Sicinski, Cinema Scope)
treetops, colors (2011, 4 min, digital video, US) by Jake Barningham
everyday, colors (2011, 10 min, digital video, US) by Jake Barningham
mountains, colors (2011, 6 min, digital video, US) by Jake Barningham
A musical trilogy in which the cognitive dissonance between music and image changes subtly between each piece. Inspired by electronic music pioneer Jorgen Pleatner's piano music. For each of these videos, the image portion is followed by the music portion. I consider the music portion as much a part of the video as the image portion. (JB)
Optra Field VII-IX (2011, 12 min total, digital video, US) by T. Marie
The latest triptych in T. Marie's Optra Field series is, in the artist's words, "an unyielding dialogue between the eye and the screen." Optra Field VII-IX, with their focus on the diagonal grid (think houndstooth and moiré to the max!), are investigations into our own perception of perceiving. (Andréa Picard. Toronto International Film Festival)
storm crossings: shifting geometries (2012, 15 min, digital video, US) by Josh Weissbach
A structural meditation on ground control and diminishing returns.
349 – For Sol LeWitt (2012, 1 min, digital video, Canada) by Chris Kennedy
A digitally animated version of Sol LeWitt¹s Wall Drawing #349. Recreating LeWitt¹s geometric vocabulary and primary colour palette, 349 careens through emblazoned emblems, lifted from walls and transported into dialogue with LeWitt¹s exploration of spatial systems. (Andréa Picard, Toronto International Film Festival)
More: