319 Scholes Presents: DUMP.FM IRL: October 22 – October 30, 2010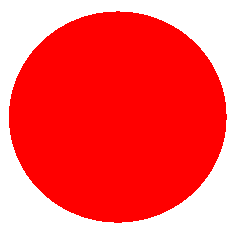 Curated by Lindsay Howard
October 22 – October 30, 2010
319 Scholes presents
DUMP.FM IRL
319 Scholes St.
Brooklyn, NY

"dump.fm is an image-based chat room for real-time communication. Founded in November 2009 by Ryder Ripps in collaboration with Scott Ostler (of MIT Exhibit) and Tim Baker (of Delicious), dump.fm serves as a platform for artists who use its technology to foster community and creativity. IRL brings together dump.fm users from all over the world (many of whom will be meeting "In Real Life" for the first time) to offer an alternative to the traditional 1:1 experience by translating the liveness of dump.fm into a visual confectionery through collaborative participation in the physical realm. Look for caves animated by psychedelic GIFs, web-based performances with interactive webcams, architectural renderings of virtual property, and audio-visual recompositions that return images to the social networks and digital systems from which they emerge.
OPENING RECEPTION
October 22, 7:00pm-1:00am
Participating artists include: Francoise Gamma, Jeanette Hayes, Felix Lee, Tom Moody, Stefan Moore,Scott Ostler, Arran Ridley, Ryder Ripps, Erik Stinson, Duncan Alexander, Michael Francis, Agathe de Trémontels, Sterling Crispin, Justin Strawhand, Tim Baker, Joel Cook, Lucy Chinen, Jude MC, Andrej Ujhazy, Dylan Fisher, Jamie Rockaway and Matt Torti, Chris Shier
RESIDENCY
October 23 – October 28, public hours: 1:00-8:00pm*
The residency aims to highlight and support the sense of community and group discovery already present on the dump.fm site. The public is welcome to attend from 1:00pm-8:00pm to check out the group exhibition and works in progress, cruise the net and post live with dump.fm users directly to the dump.fm fullscreen. All projects will be documented and presented the following week on dump.fm/irl.  *Gallery open 24hrs. to dump.fm community.
DUMP.FM
October 30, 10:00pm
Halloween parties in Mexico City and Brooklyn will be connected through dump.fm.
Visuals by Thunderhorse // Live Performances by Anamanaguchi, Nullsleep, Gatekeeper, Brenmar, Physical Therapy, Jon Lynn (Unsolved Mysteries), Laurel Halo, Magick Mountain, DJ Brother Ladypantz, Oscouro"