On July 21st, The Criterion Collection is releasing Jean Luc Godard's Made in U.S.A., starring the beautiful (now in her 70s or 80s; heavy smoker) Anna Karina.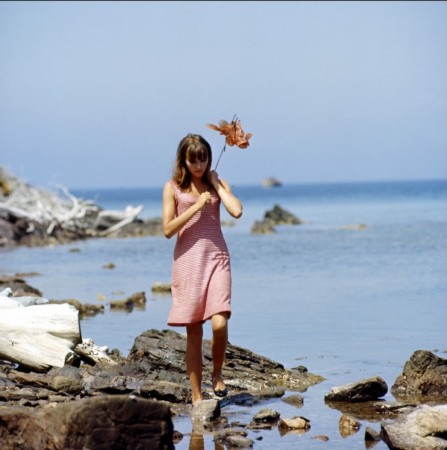 Synopsis: With its giddily complex noir plot and color-drenched widescreen images, Made in U.S.A was a final burst of exuberance from Jean-Luc Godard's early sixties barrage of delirious movie-movies. Yet this chaotic crime thriller and acidly funny critique of consumerism—featuring Anna Karina as the most brightly dressed private investigator in film history, rummaging through an intricate plot for a former lover who might have been assassinated—also points toward the more political cinema that would come to define Godard. Featuring characters with names such as Richard Nixon, Robert McNamara, David Goodis, and Doris Mizoguchi, and appearances by a slapstick Jean-Pierre Léaud and a sweetly singing Marianne Faithfull, this piece of pop art is like a Looney Tunes rendition of The Big Sleep gone New Wave.
Click here for more on the upcoming Godard release.
& Painting Animals