Big Glitter by Olia Lialina and Mike Tyka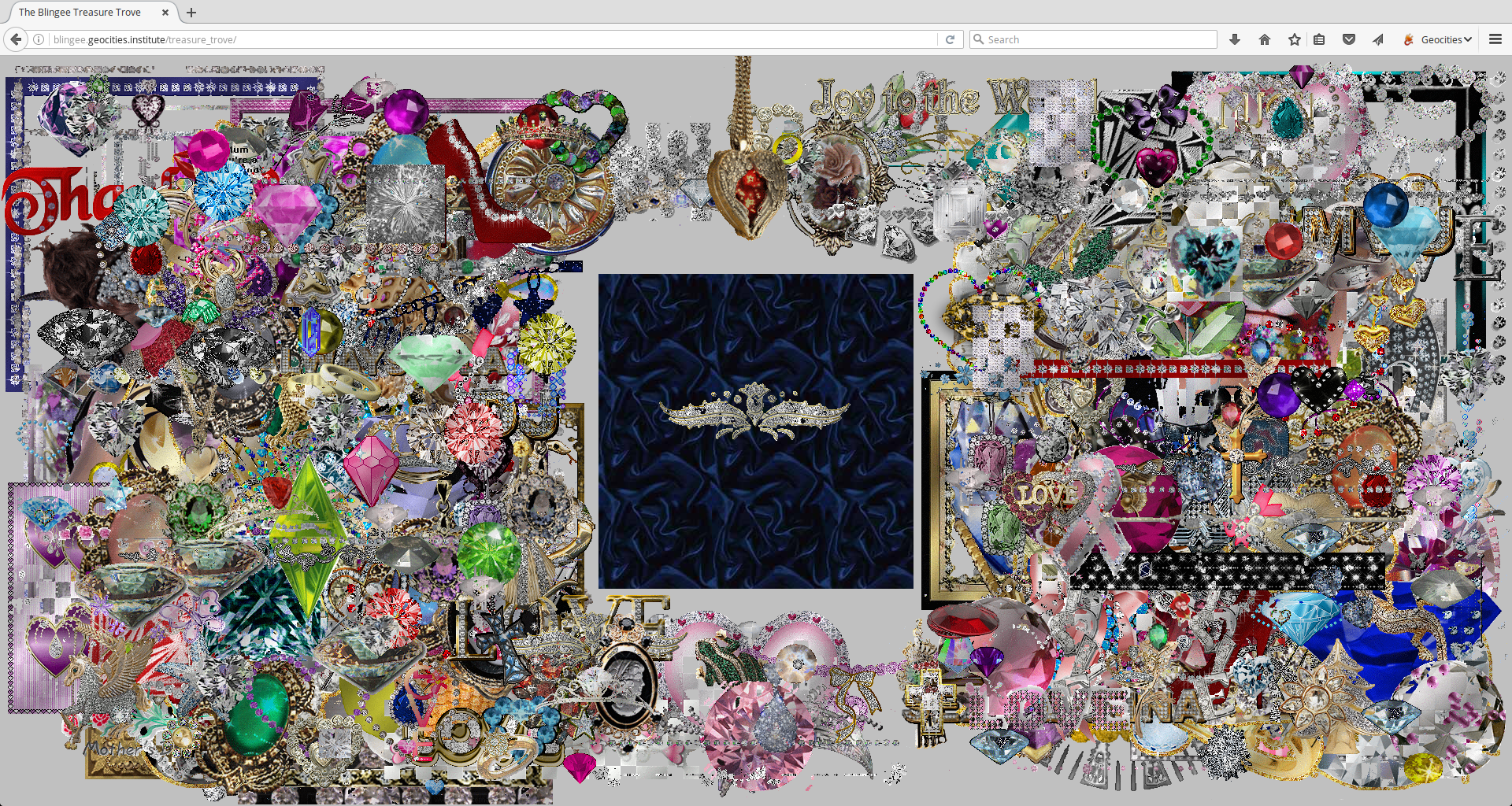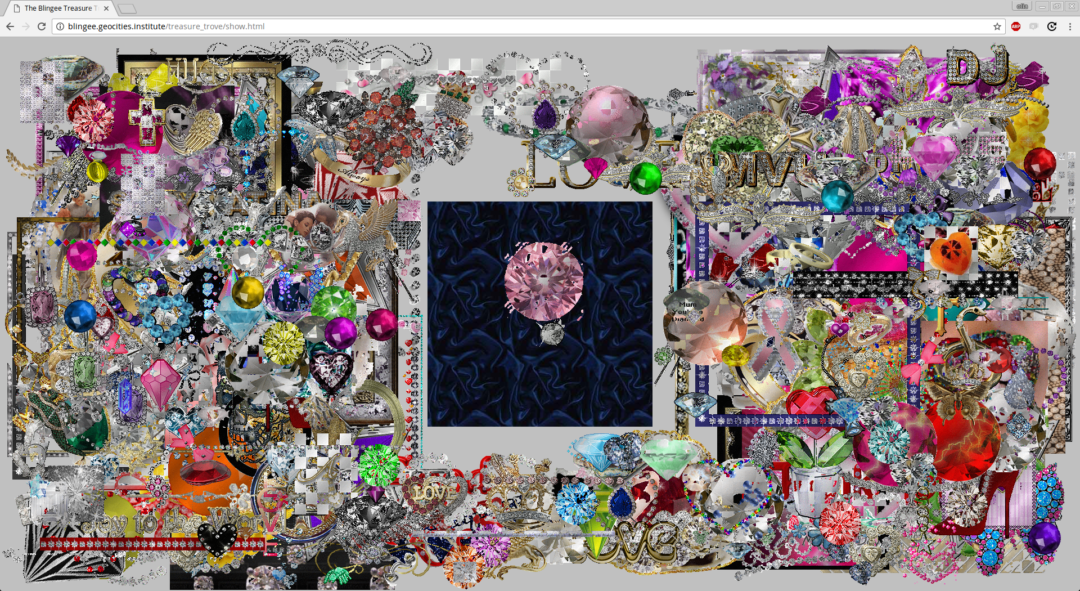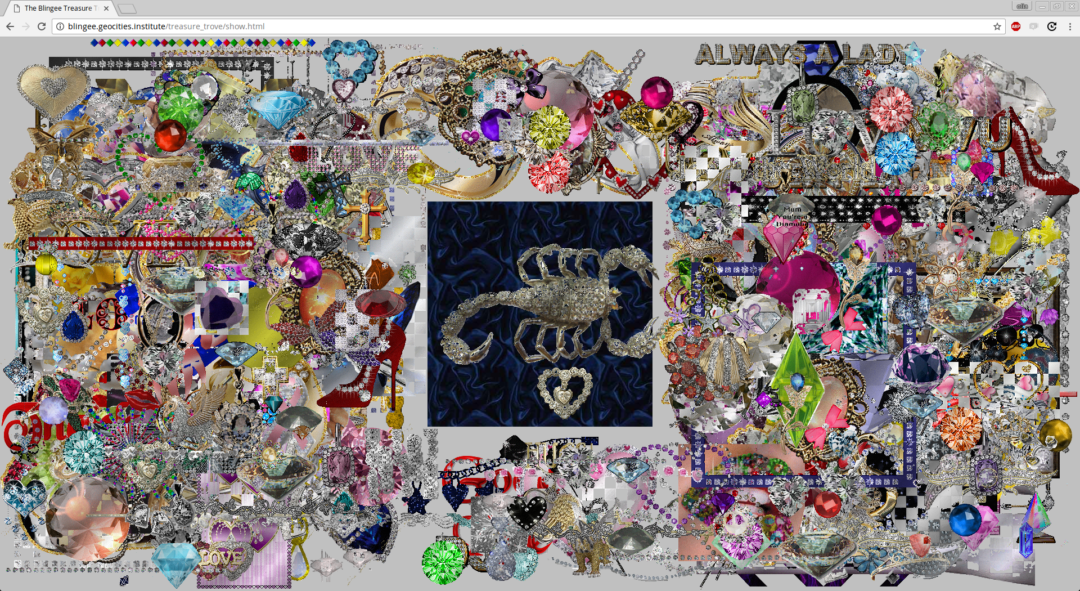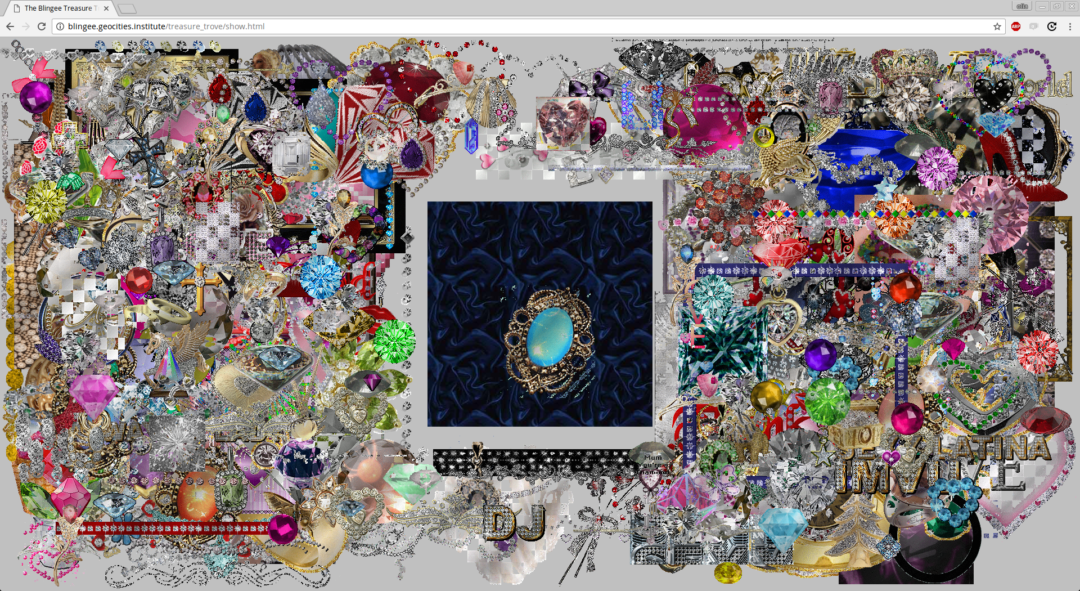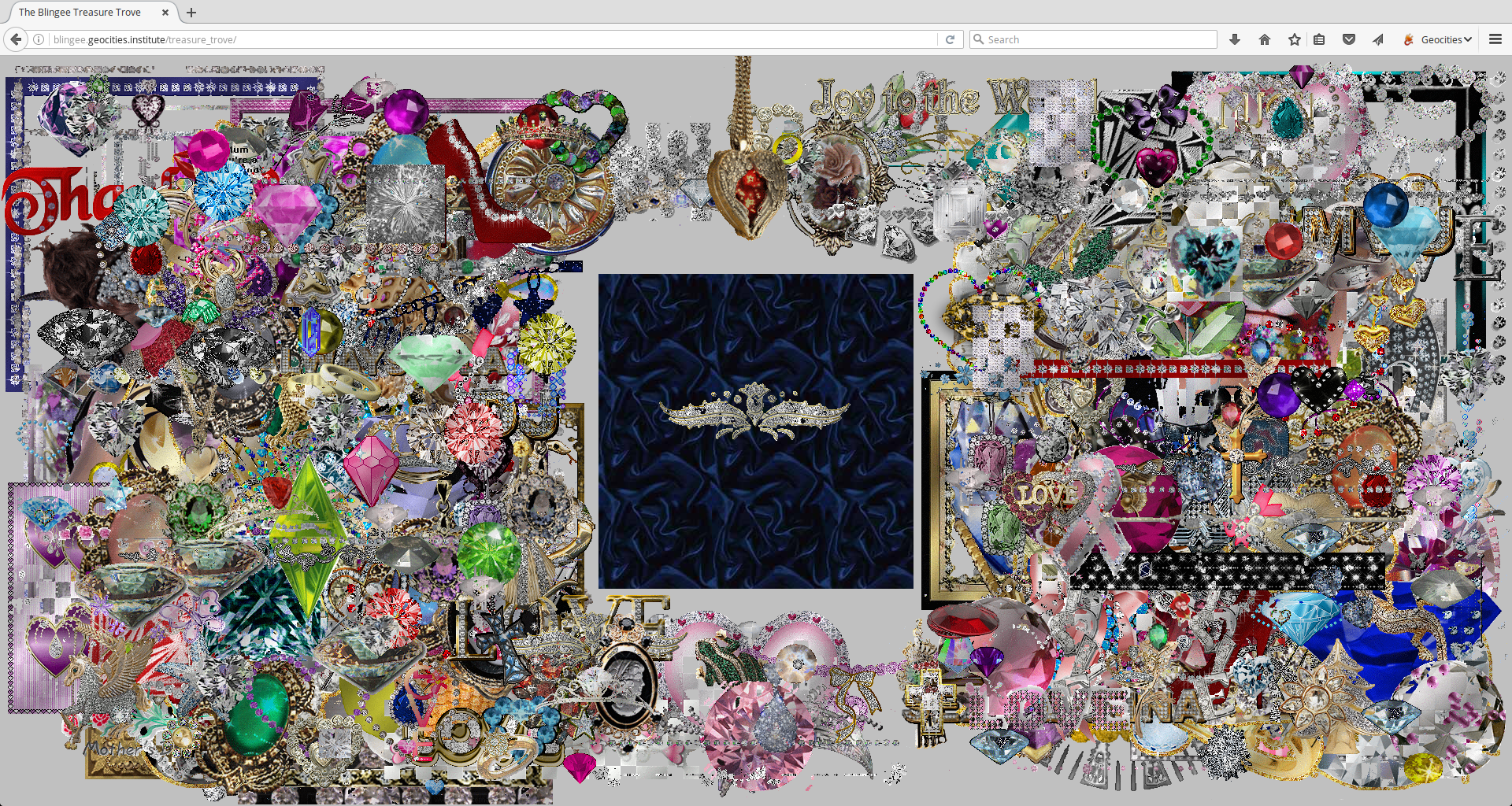 Big Glitter
by Olia Lialina and Mike Tyka
on Blingee
for sevenonseven.art
2017:
It's all about the Blingee, baby.
In 2017, internet artist and educator Olia Lialina, and technologist Mike Tyka, teamed-up together for Seven on Seven, a contemporary art collaboration annual conceptual tradition which, "… pairs seven artists with seven technologists, asking them to create something new: a prototype, an artwork, an app, or whatever they imagine."
Blingee is an open-platform early pre-web 2.0-era web application for bejweling — or blinging-out — your digital images.
Blingee was founded in 2005, and it still exists on the net; however, its functionality is limited; recently, I tried to create a new account, and I was unable to register a new account, and I was disappointed by this, yet I'm still grateful that I can view the site and its content on the 'net.
I'm not an expert, but I'd vouch and say that "Big Glitter," the collaboration by Olia Lialina and Mike Tyka, is a great instance of a Seven On Seven collaboration. It pays homage to Blingee and incorporates new programmatic behavior with content culled from the site, and that's reason enough to write about it and share content.
We harken back to this instance of a Seven on Seven by Rhizome collaboration to mention, that, tomorrow: 10/6/20, Rhizome's Seven on Seven series commences its 2020 Seven on Seven festivities.
Click here for more information on attending the online exhibition.