DINCA: Top 10 Films of 2011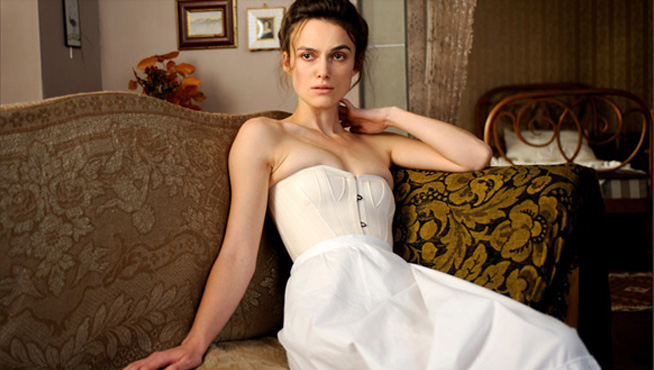 I have not seen every film that was released in 2011, but I've seen a good many, and here are my reflections on the most notable films of 2011.
10.
DRIVE
directed by Nicolas Winding Refn
written by Hossein Amini (screenplay), James Sallis (book)
stars: Ryan Gosling, Carey Mulligan, Bryan Cranston
A dirty neon, LA love story, wherein a real taciturn hero (Ryan Gosling), and a winsome young mother (Carey Mulligan), meet under unfortunate circumstances. Do people make the circumstances, or do circumstances make the people? Seemingly this is the thematic question underlying the film.
The casting is a success: Gosling and Mulligan are the best part of the film.
Drive is a soundtrack film, this is made apparent after an enthralling opening chase scene when Kavinsky's "Night Call" plays over the opening credits. Driving motifs have always been a part of Kavinsky's music, so this is a fitting choice for the film. Along with the Kavinsky track, "Under Your Spell" by Desire and "A Real Hero" by College are a perfect musical fit. In many ways the soundtrack augments this moody love film — but perhaps sometimes the film is too reliant on its soundtrack for emotional cues — but it still works well, and Cliff Martinez does a fine job laying down the sonic bed of suspense.
On the outside, Drive has a candy-coated shell of action, nuanced-suspense, and retro aesthetic; at heart, the film is a love story, a love story of forlorn hope, where we wait for the people we love, where we commit crimes for the people we love.
9.
MIDNIGHT IN PARIS
directed by Woody Allen
written by Woody Allen
stars: Owen Wilson, Rachel McAdams, Kathy Bates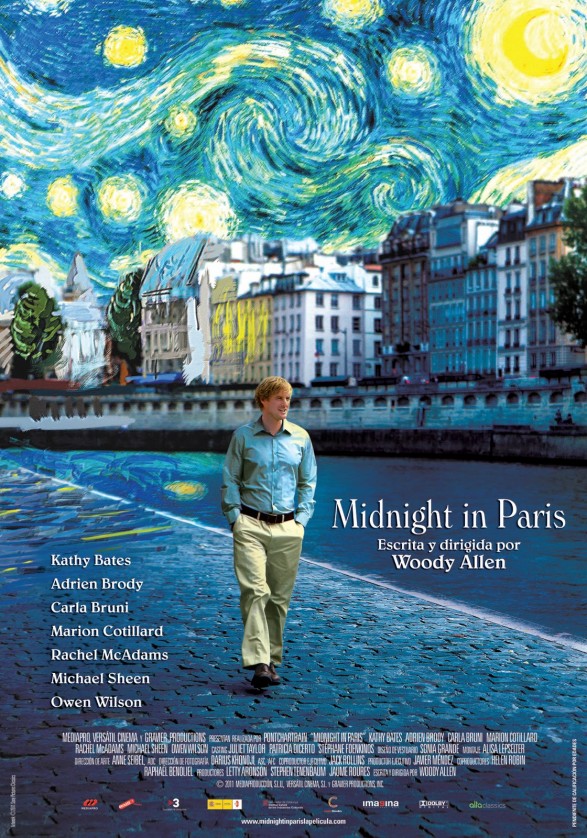 Midnight In Paris definitely is Woody Allen's best film since Match Point (2005). Owen Wilson plays Gil, a screenwriter vacationing in Paris with his uptight fiancée, Inez (Rachel McAdams). The two spend more time with McAdams' pedantic friend, Paul (Michael Sheen), than they do alone. Pedantic Paul sets the table for some funny art humor.
Wilson is a screenwriter having trouble with his first novel. Luckily, he stumbles upon a magic hot-spot where at the strike of midnight, he is carried back to an earlier period marked with creative fecundity and intellectual glamor, where he meets and falls for a beautiful and charming woman (Marion Cotillard), and hangs with artistic heavyweights like Pablo Picasso, Luis Bunuel, Salvador Dali, Ernest Hemingway, F. Scott Fitzgerald, T.S. Eliot, and is introduced to a famous publisher (Kathy Bates) who proof-reads his novel.
The film also features a lovely soundtrack, which is highly recommended. According to iTunes, I've listened to "La Conga Blicoti" by Josephine Baker over 40 times since the film hit the theatre.
The film is a halcyon fantasy filled with love, creativity, and magical elements of time-travel.
8.
THE TREE OF LIFE
directed by Terrence Malick
written by Terrence Malick
stars: Brad Pitt, Sean Penn, Jessica Chastain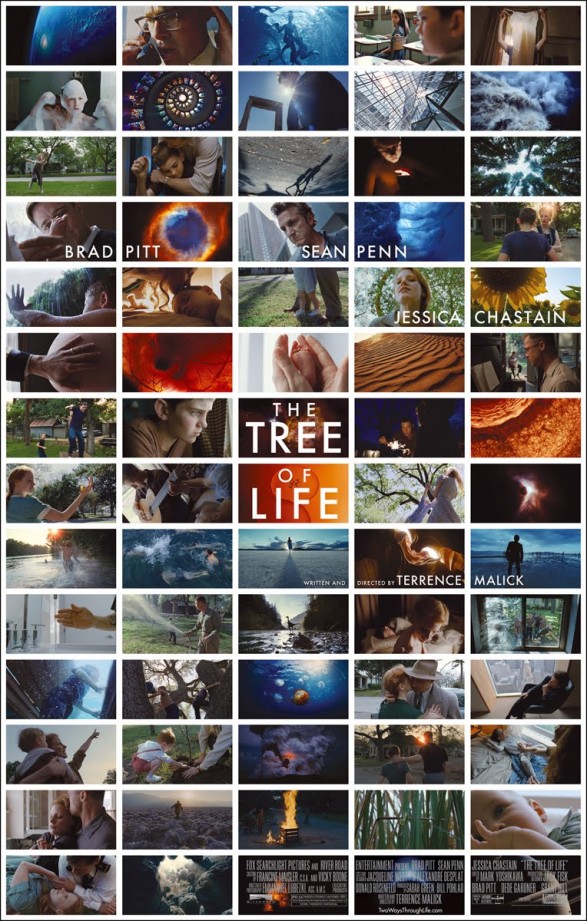 Much like the title denotes, The Tree of Life is an art house epic, and many words could be written about it. You could write essay on it, a treatise — a tome.
Emmanuel Lubezki's cinematography is glorious. Malick is a great director and there's no arguing his dedication to this project and to his vision.
A very literal way of interpreting this abstract thing called life.
7.
MELANCHOLIA
directed by Lars von Trier
written by Lars von Trier
stars: Kirsten Dunst, Charlotte Gainsbourg, Kiefer Sutherland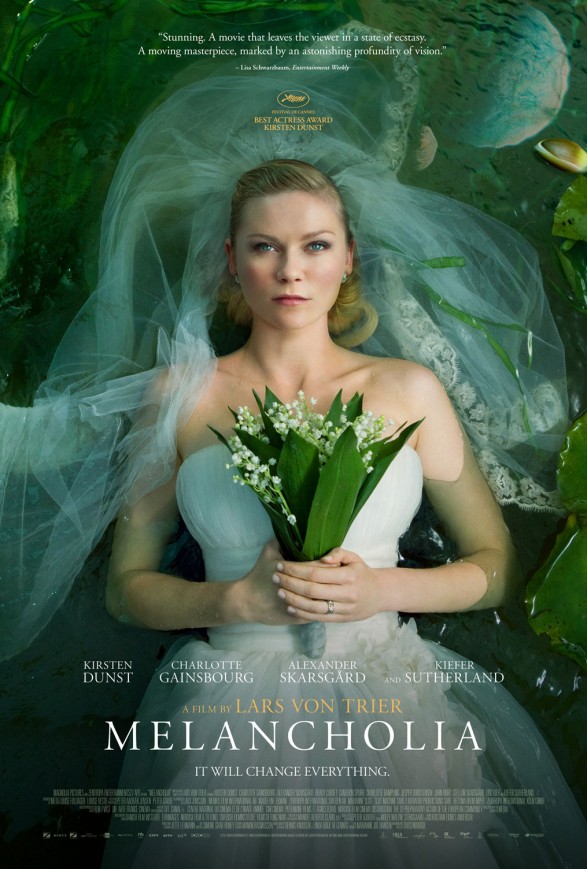 Amongst my friends, Melancholia is the most polarizing film of the 2011, which makes sense, because the film itself is bipolar, dark, apocalyptic, and toned with abject depression — but it's also a dark comedy.
Part 1 of the film features the pulchritudinous Kirstin Dunst as a despondent bride on her big wedding day, a wedding so big that a professional wedding planner (Udo Kier) is on the floor and commanding the events. The bride makes some outlandish decisions, deviates from the fastidious schedule, and hilarity and absurdism ensues, but in a very fragile and dramatic sense.
Part 2 of the film deals with the characters' varying expectations, interpretations, and actions pertaining to the oncoming contact with a mystifying planet named Melancholia.
Melancholia deals with absurdism and celestial catastrophe in a very dark and beautiful way.
6. (TIE)
Two gems of American independent cinema.
6. (TIE)
MARTHA MARCY MAY MARLENE
directed by Sean Durkin
written by Sean Durkin
stars: Elizabeth Olsen, Sarah Paulson, John Hawkes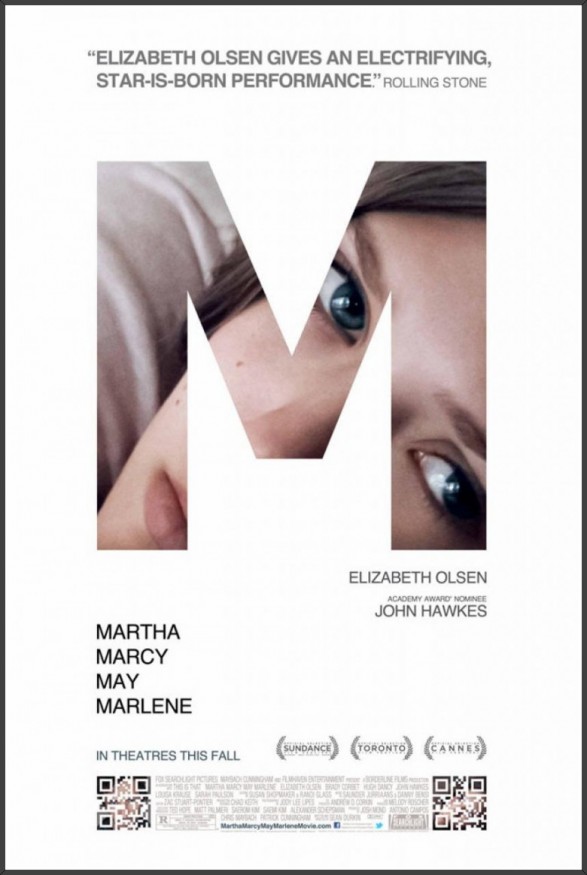 Marcy May Mary Marlene is a winner in the storytelling department: despite its prosaic cinematography, its slow-and-steady approach to non-linearity works surprisingly well and allows the viewer to walk in the shoes of a very fragile character experiencing psychosis; it illustrates the cause-and-effect relationship and harrowing aftermath of mental abuse.
Elizabeth Olsen gives a strong performance; director Sean Durkin builds a strong arc of rising action up to a very strong ending — an impressive first feature film effort — great storytelling with little budget.
6. (TIE)
MEEK'S CUTOFF
directed by Kelly Reichardt
written by Jonathan Raymond (screenplay)
stars: Michelle Williams, Bruce Greenwood, Paul Dano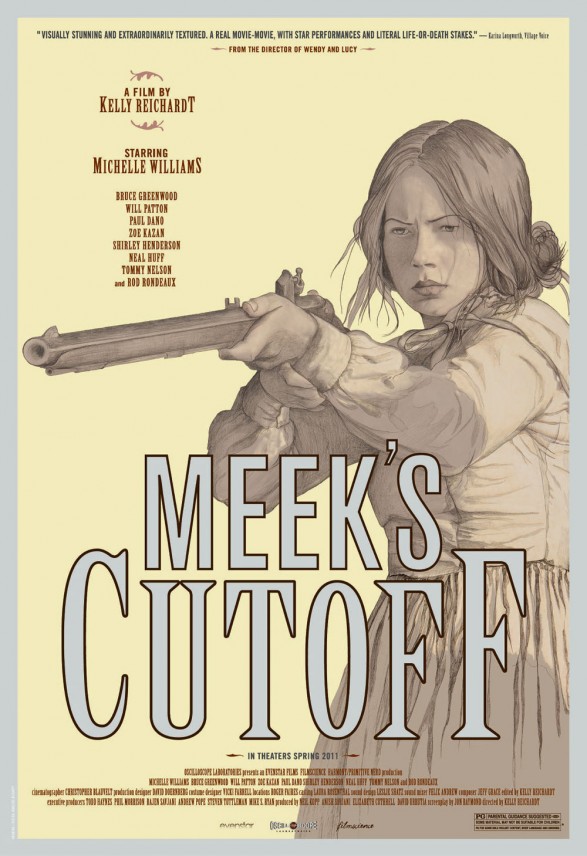 Meek's Cutoff — probably Kelly Reichardt's best film to date — is a realist and minimalistic period drama. Did you play the oregon trail computer game in school growing up? Well, this pensive film is like that, insofar as its action involves rationing your food and water, and fixing supplies like busted wagon wheels and axles. The film is based on a historical event involving a certain frontier guide named Stephen Meek back during the mid 1800s.
Kelly is a homie: she makes films on a scant budget: 2mil for Meek's Cutoff, an estimated 200,000 budget for Wendy & Lucy (2008), Old Joy (2006) definitely had lesser, and her first feature River of Grass was shot on 8mm (saw River of Grass recently at the Nightingale).
5.
THE INTERRUPTERS
directed by Steve James
stars: Ameena Matthews, Jeff Fort, Cobe Williams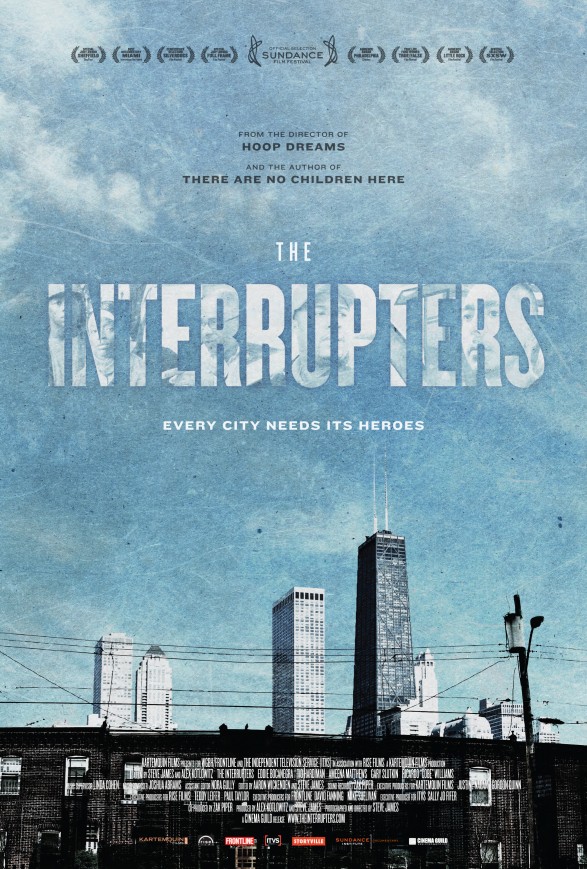 Kartemquin makes many great documentary films; The Interrupters is one of their best. Directed by the illustrious Steve James (Hoop Dreams, 1994), the film examines the pervasive problem of senseless violence in Chicago, focusing on the benevolent women and men — the interrupters — who obviate the violence by forming relationships with and watching out for those with a short fuse.
Some of the Eddie Bocanegra scenes in the film were shot in/around the neighborhood I live in. You see the Ceasefire stickers around here, you see the Ceasefire signs around here, sometimes you hear the gunshots late at night. Senseless violence truly is a problem in Chicago . . . and not just in Chicago, it's a ubiquitous problem, as we all surely know.
It's sad, very sad. It seems every time you watch the local news you see a new story about an innocent kid — walking to school or waiting for the bus — who gets killed by a stray bullet related to gang violence or some senseless altercation. The Interrupters examines certain stories like these.
I saw this film at the Gene Siskel Film Center; one of the interrupters, Cobe Williams, was at the screening. He provided great insight during his Q&A.
Fun fact: for those that have seen the film, Cobe said Flamo now lives in Minnesota and is pursuing stand up comedy.
This film deserves academy recognition and wide distribution. Hey PBS, pick it up.
4. (TIE)
SHAME
directed by Steve McQueen
written by Abi Morgan & Steve McQueen
stars: Michael Fassbender, Carey Mulligan, James Badge Dale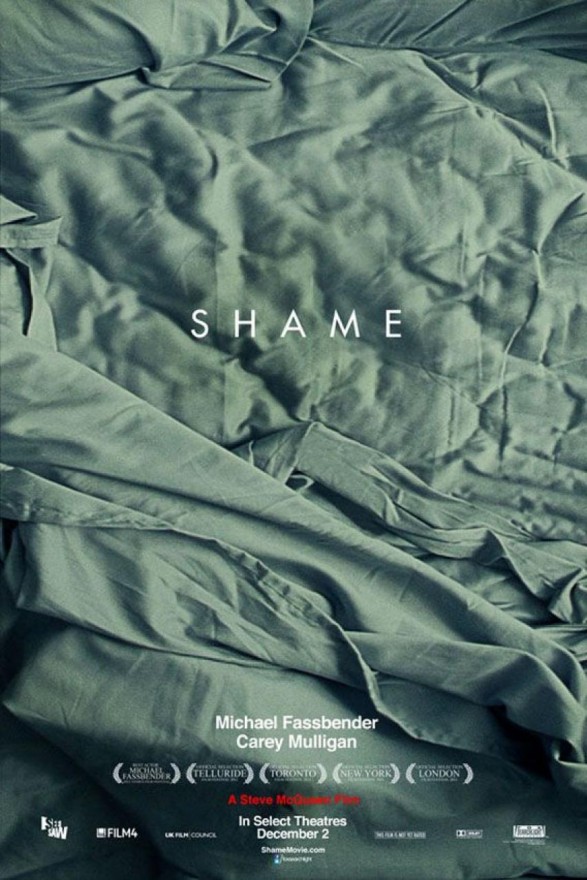 A Manhattan neorealist story (with two magnificent professional actors: Michael Fassbender & Carey Mulligan) about the strife of life and the imbalance of relationships, love, and family.
4. (TIE)
THE SKIN I LIVE IN
directed by Pedro Almodóvar
written by Pedro Almodovar & Agustin Almodovar
stars: Antonio Banderas, Elena Anya, Jan Cornet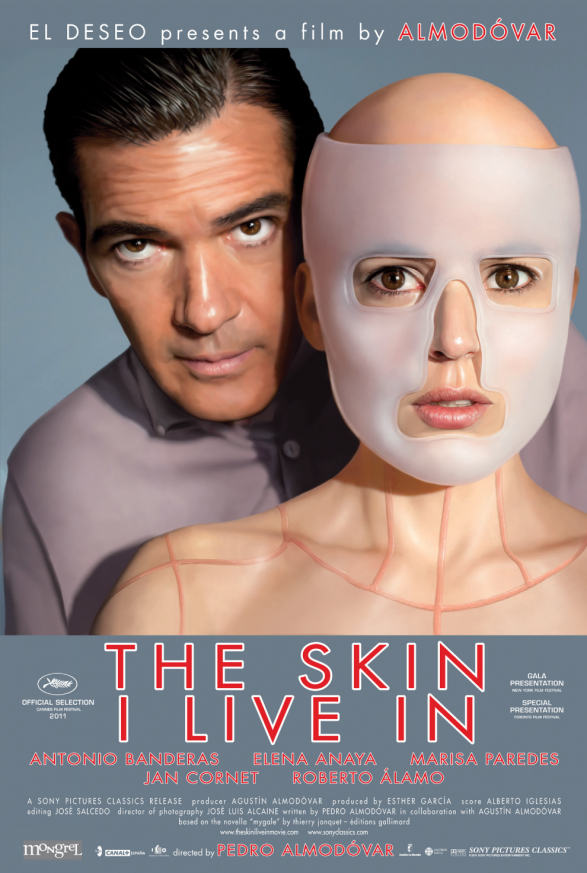 A madmen will go to great lengths for love. Almodóvar at his best.
3.
UNCLE BOONMEE WHO CAN RECALL HIS PAST LIVES
directed by Apichatpong Weerasethakul
written by Phra Sripariyattiweti (inspired by the book of), Apichatpong Weerasethakul
stars: Thanapat Saisaymar, Jenjira Pongpas, Sakda Kaewbuadee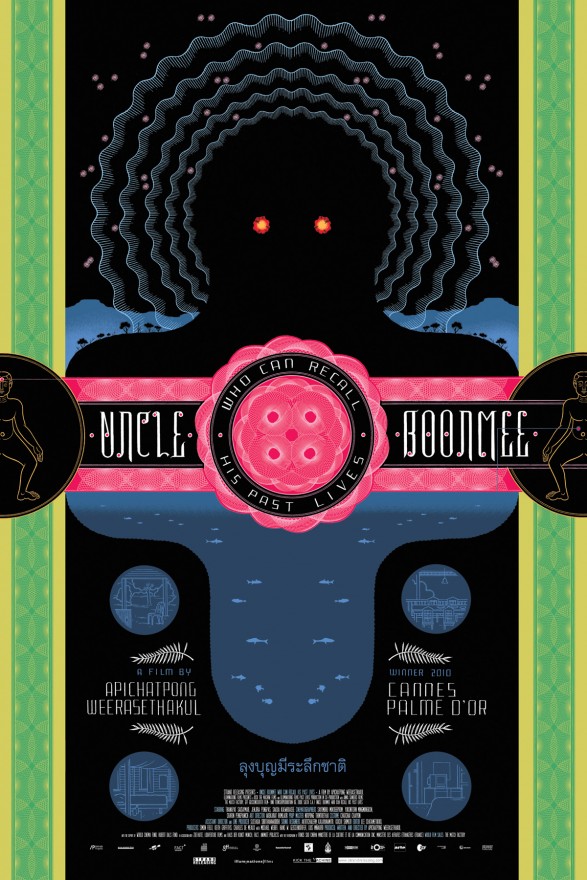 The film's sublime beauty is enchanting. Whether it be by dint of a red-eyed monster, a human, a ghost, or a talking catfish, Uncle Boonmee Who Can Recall His Past Lives channels the Life Force with profound imagery and allegory, expanding the cinematic ambit with the supernatural and other forms of life foreign to our own known existence.
FACING THE JUNGLE,
THE HILLS AND VALES,
MY PAST LIVES AS AN ANIMAL AND OTHER BEINGS
RISE UP BEFORE ME.
2.
TABLOID
directed by Errol Morris
stars: Joyce McKinney, Kent Gavin, Dr. Hong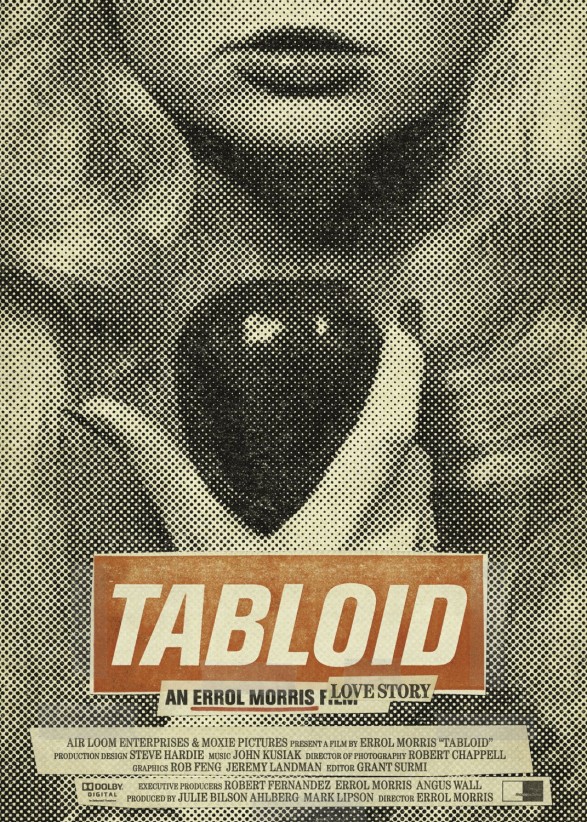 An impeccable documentary film by Errol Morris, a master of documentary cinema. Arguably, this is Morris' quirkiest film to date, and it's a love story, a very bizarre love story. A madwoman will go to great lengths for love.
The motion graphics, titles, and animation are supreme. Right up there with I.O.U.S.A. (2008) for best graphics in a documentary.
Joyce McKinney is a very intelligent and eccentric person, a true romantic; her commitment to true romance is — to say the least — fascinating and admirable.
1.
A DANGEROUS METHOD
directed by David Cronenberg
written by Christopher Hampton (screenplay), John Kerr (book)
stars: Michael Fassbender, Keira Knightley, Viggo Mortensen
Perfected success.
A glorious story of young woman's mental liberation and the profundities of true love, the conjugal life, work, friendship, and the conscious and subconscious life.
Keira Knightley, Michael Fassbender, and Viggo Mortensen gift superlative performances as Sabrina Spielrein, Carl Jung, and Sigmund Freud, respectively. Howard Shore creates a deeply moving musical score (sample "Galvanometer," or "Siegfried," or "Letters," or "Sigfried Idyll"). Cronenberg directs and orchestrates a marvelous slice of biopic. A Dangerous Method clearly is 2011's cinematic best; a perfect success.
The mental fight is a harrowing thing; freedom of the mind is a powerful and beautiful thing.
— A. L. R.
TOP 10
1. A Dangerous Method
2. Tabloid
3. Uncle Boonmee Who Can Recall His Past Lives
4. (tie) The Skin I Live In
4. (tie) Shame
5. The Interrupters
6. (tie) Meek's Cutoff
6. (tie) Martha Marcy May Marlene
7. Melancholia
8. The Tree of Life
9. Midnight In Paris
10. Drive
HONORABLE MENTIONS
Cave of Forgotten Dreams
Certified Copy
BEST EXPERIMENTAL FILM
Slow Action by Ben Rivers
BEST 3D FILM
Mercurial Madness by Kerry Laitala