Nicolas Sassoon: Hot Springs: 11 Dec – 18 December, 2010, 304 Days, Vancouver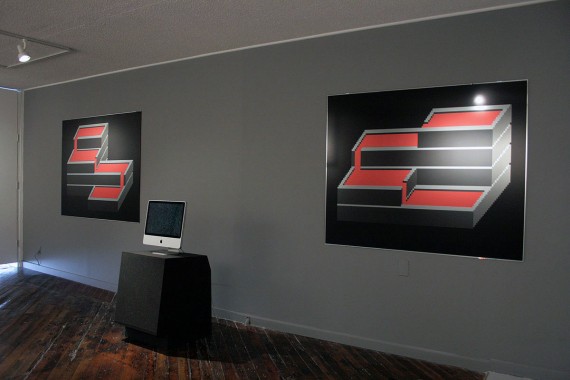 Hot Springs
Nicolas Sassoon
December 11th to December 18th, 2010
Nicolas Sassoon is an exciting artist to follow, whose work translates the ineffable by means of the animated .gif, the computer drawing, and animation. Hot Springs, Sassoon's exhibit at 304 Days, Vancouver, Canada, "exhibits an installation of sculpture, print and animation. His practice examines the relations between architecture, landscape, and the origins of computer technology.
Nicolas Sassoon received his MFA from EESI. Nicolas lives and works in Vancouver and Biarritz, France."
304 Days
436 Columbia Street
Vancouver

Gallery Hours: Friday & Saturday // 12pm to 5pm // and by appointment
Sassoon takes the animated .gif to a new level, usually working with the XL-sized canvas. The Hot Springs .gif below is embedded at its original size, therefore it overlaps this blog's main column. Well worth the overlap. Please take the time to visit Sassoon's website — click hier — and enjoy the complexity of the Sassoon animated .gif.
Always a treat.