Paul Sahre: Selected Work: NY Times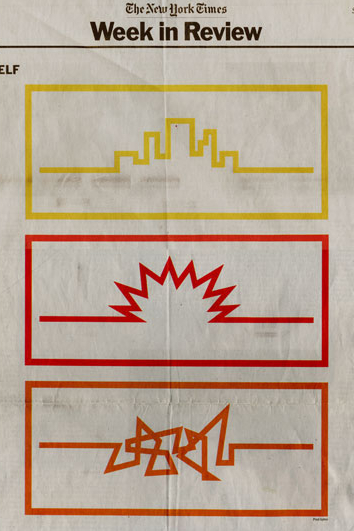 Fear Itself 

2005. Week in Review illustration 
Paul Sahre is a NYC-based graphic designer whose client list includes The New York Times, The Sundance Channel, Marvel Comics, Seed Magazine, Esquire Magazine, The Washington Post, The School of Visual Arts, and many more.
Today we'll exclusively be looking at his work designed for The New York Times.  Continue reading to see six more of Paul Sahre's NY Times graphics.
The War Within 

2004. Week in Review illustration 
Artificial Intelligence

2005, Op-Ed Illustration 
10 Days that Changed History 

2006. Week in Review illustration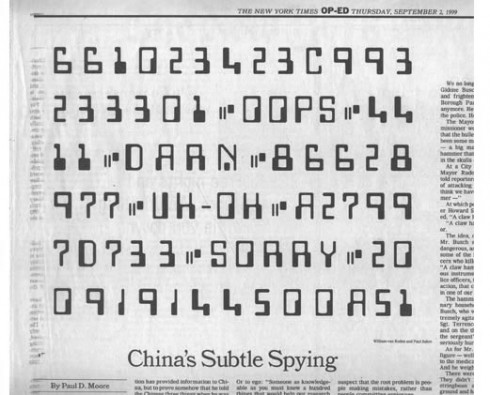 China's Subtle Spying 

1999. Op-Ed illustration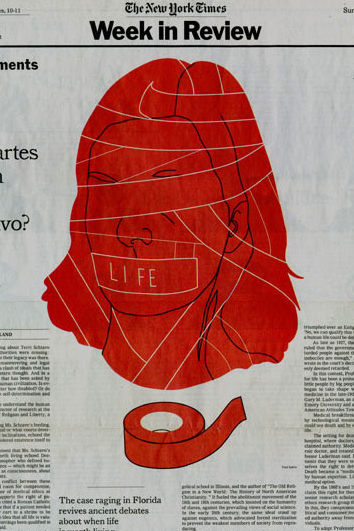 Final Moments 

2005. Week in Review illustration
The End of the Letter

2006, Letter Illustration
◊
Paul Sahre received his BFA and MFA in graphic design from Kent State.  He currently teaches at the School of Visual Arts and is a member of Alliance Graphic International.
More:
Paul Sahre: Selected Work
NPR: Talk of the Nation: A Radio Interview with Paul Sahre
Get Love, Get Love: Design 247 Interview w/ Paul Sahre