Review: Cry When It Happens (LLORA CUANDO TE PASE, 2010) by Laida Lertxundi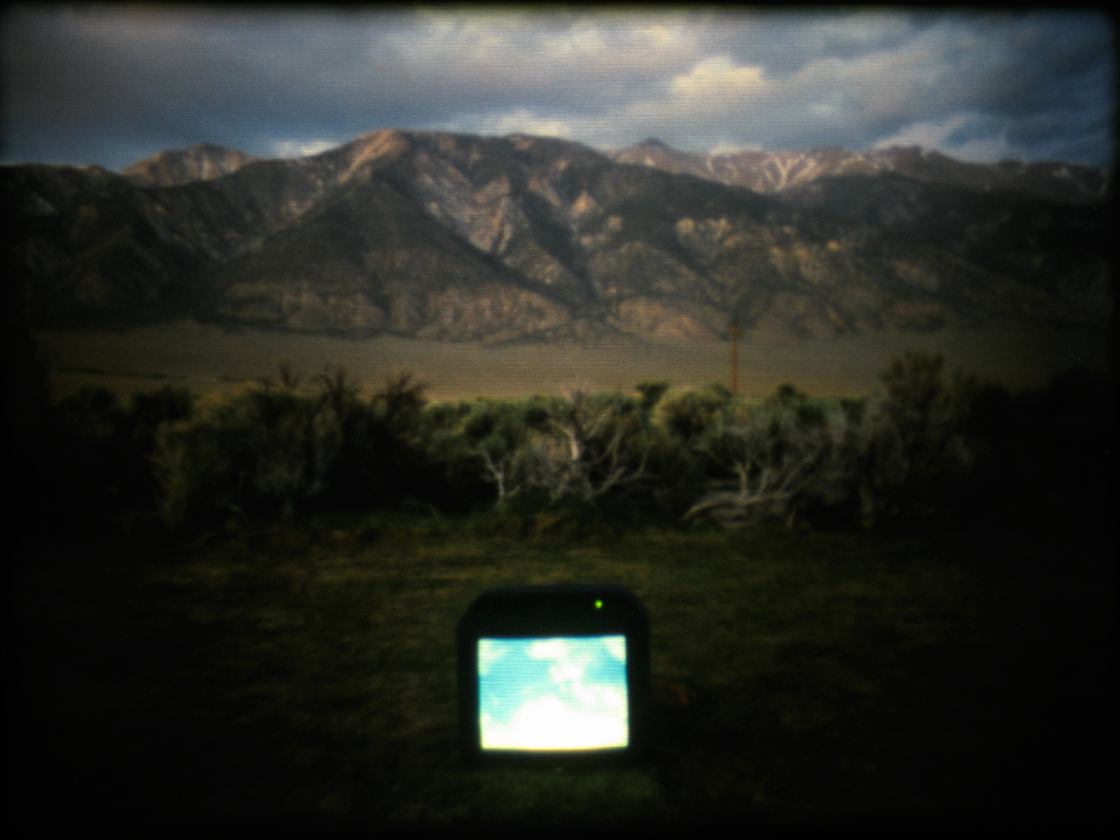 LAIDA LERTXUNDI, 2010
SPAIN/USA
16mm, 14 min, color, sound
Yogi Berra, The great philosopher of baseball, once said, "You can observe a lot just by watching." This quote is polysemic, and it certainly applies to baseball, and art, and everything else.
Laida Lertxundi's latest film, Cry When it Happens (2010), opens two getting dreamy, on a couch, with bodies snapped together. Next, we admire the blue-sky with a dash of rainbow. After that, some lovely green. These are typical ingredients of a Laida Lertxundi film: these elements and more are strung together to paint and allegory of boundless opportunity, observation, and transformation. Observe the pond and see its ripples; see its ripples and see where they move; see what they touch, and what touches what, and the inception of the what.
As with her other films, there is a specific object that is a central story-telling device. In Footnotes to a House of Love, the object is a small tape player; My Tears are Dry is heavily centered around a tape player as well. In this film, the object is a small television set that is playing imagery of the sky, observational images introduced in the opening of the film.
Verily this television is the vise of the allegory, in that this viselike object is mounted to a workbench, clamping this particular story together. Look further, and you will see other items that sit on the workbench, and, of course, this workbench is in parked in a garage of ideas, and open up the garage door and you will find an entire world of sunny ideas. It's tempting to run and digress with this russian box idea — return to mission control — this object is the weaver of this story and the projector. It projects. It projects literally, metaphorically, and allegorically.
As with her other films, Laida makes some bold choices with music, and music serves as a beacon, vivid and bright, bold with emotion, a far-reaching light. Music featured in this film is from Beethoven, Black Velvet, The Blue Rondos, and Laura Steenberge; be that as it may, "Little Baby" by the Blue Rondos is the track of the film, and its lyrics carry. Laida's films carry music that will stick with you afterward.
Cry When it Happens is an allegory wrapped in themes of discovery, longing and looking, positive upward movement, with heavy-metal themes of molten transformation at core. This is not a personal tale; this is a transcendental tale told in a simple and effective manner that participates in the tremendous ongoing dialogue of avant-garde cinema. Since the beginning, it has been heart-to-heart, avant-garde from the start.