Undergrowth
by Robert Todd
2011, 12 min, 16mm, color & b/w, sound
Feathers, foliage, flowers, tree bark. Through the eyes of a blind owl, Robert Todd's Undergrowth (2011) saunters through the woods, craws under brush, climbs trees and branches, and channels the Great sentient Spirit of the woods.
Undergrowth played in one of the best programs at the 50th AAFF: Films in Competition 4. Undergrowth won the Kodak/Colorlab Award for Best Cinematography at the 50th Ann Arbor Film Festival.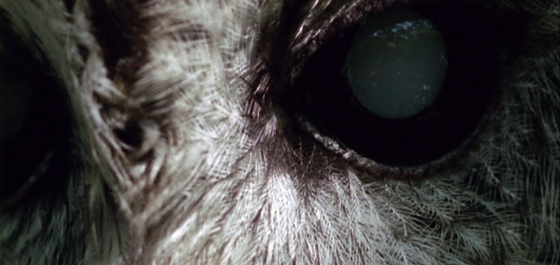 More: