Water Rug/Portal by Kate Steciw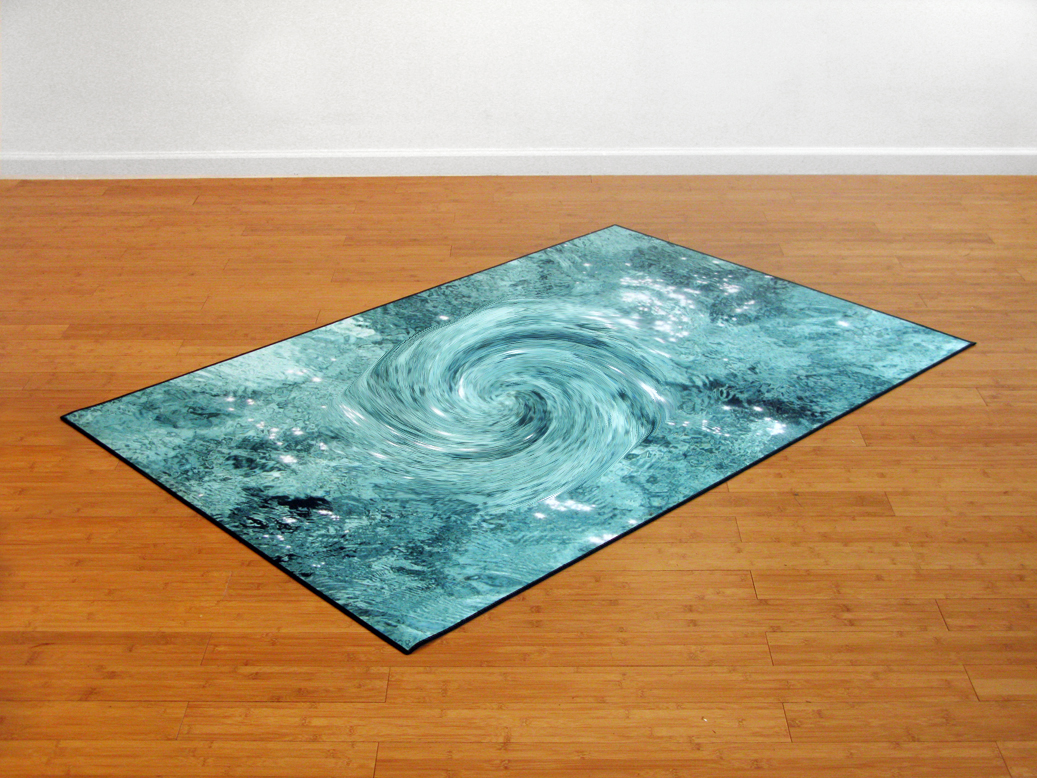 It's great to see a rug that acts as a portal. If you had a portal, where would you go?
Kate Steciw is a NYC-based artist, who studied photography at SAIC, and was born in Bethlehem, Pennsylvania.
It was a pleasure to see her "Water Rug/Portal" in person earlier this year, which was on the floor during the "A Small Forest" show at the Kunsthalle New, Chicago, July 2011, a show co-curated by Bea Fremderman & Nicolas O'Brien.
More: Kate Steciw