3 Typography Silk-Screened Film Posters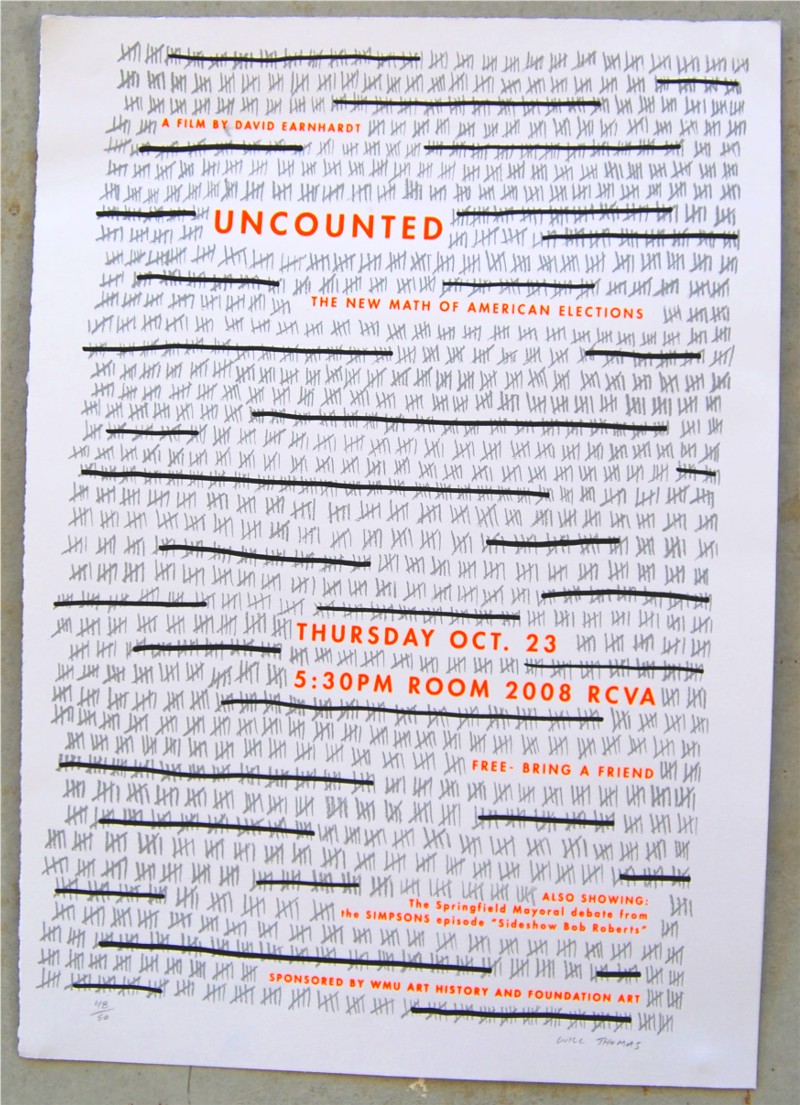 Today we feature the fourth installment of silk-screened film posters by Will Thomas.  Today's batch is political — the poster above is for the Dustin Hoffman + Robert DeNiro film, Wag the Dog (1997).  The tagline of Wag the Dog sums up the film fairly accurately:
A Hollywood producer. A Washington spin-doctor. When they get together, they can make you believe anything.
Watch the trailer for Wag the Dog.
Here is a poster for the 2008 documentary Uncounted, which thoroughly examines the election fraud that altered the outcome of the 2004 Bush V. Gore election.  Watch the trailer for Uncounted here.
Lastly, the poster above was designed for two films, the Robert Redford film The Canidate (1972), and the painfully atrocious V for Vendetta (2006).  V for Vendetta was a bad movie.  The poster above showcases great use of symmetry and the symbolic red vs blue coloring.  Will Thomas designed and screen-printed these posters as part of a series — view the previously posted Blue Velvet poster here, a Talking Heads: Stop Making Sense poster here, and 3 film posters here.