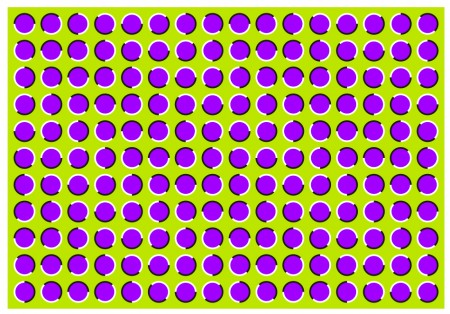 Many of us have already seen the treasured optical illusion known as the Rice Wave ,and if you haven't seen the rice wave yet, please refer to an older ek blog click here. That being said, have you seen the Grapewave yet?
Now you have seen the Grapewave. Coming soon: "Red Rice Wave", "Sea snake wave", "Bean Wave", "the Earth Wave", "Rice Wave II", "Grape Wave II", "Jewelry Wave", "A Waving Carpet", and more.
No joke either. They're are many more "Waves" to come.