Notable Film Posters of the Decade: Part II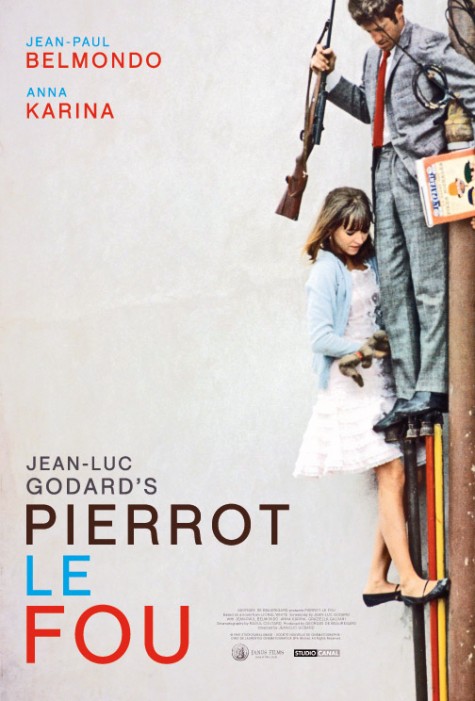 Reissue poster for Jean Luc Godard's Pierrot Le Fou (1965)
We continue to plow our way through the best, and worst, film posters of the last 10 years. Today, on this good Tuesday, we'll take a close look at 10 more great works.
The above poster is a lovely re-release of Jean-Lu Godard's 1965 road film Pierrot Le Fou.
David Lynch's Mulholland Drive (2001)
People have mixed feelings on this film — even Lynch fans — personally, this film is in my top five of the last 10 years. I feel many misread this film; this first act of the film is kitsch; I think this works well; most interpret it as plain cheese. It's quite apparent this poster is guilty of a shoddy photoshop job. The placement of beauty, embodied by Naomi Watts and Laura Harring, captures the essence of the film, particularly its woozy tone and the action of the sleuthing by the two ladies. The importance of a Hollywood setting is represented and the bold type works well.
Don't get me started on the lesbian scene. Haha!
Here's a pic of Laura Harring laying on a couch.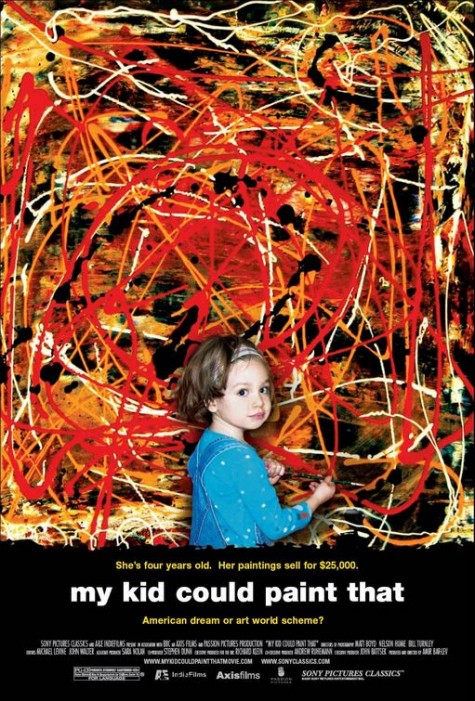 Amir Bar-Lev's My Kid Could Paint That (2007)
A delightful little documentary; an open-ended film that leaves the viewer responsible for a conclusion. The tag-line of the film (top and bottom of the title) sums up the film's argument and the film investigates quite objectively. A small child who stands in front of her Jackson Pollack-esque painting stirs interest. Did she paint it, or was it the work of her father … that is the question.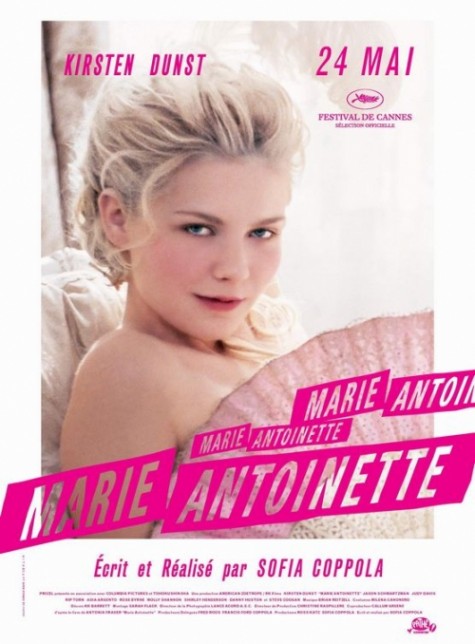 Sofia Coppola's Marie Antoinette, (2006)
Not a huge fan of this film, but the pink is a great representation of the Sofia Coppola's candy-colored palette, and the punky-pink type epitomizes the soundtrack. Of course Kirsten Dunst beautifies.
What the hell? A film about a man pushing a cart? Don't be fooled: This is a great film.
Ron Mann's Know Your Mushrooms (2008)
I don't know what to say about this poster other than I love this dude's glasses and his wicked pippy-tails.
Stanley Kubrick's Eye Wide Shut (1999)
See the previous post Typography: Stanley Kubrick, Futura, and Film Poster Art
Gus Van Sant's Elephant (2003)
This artwork is iconic, it really stands out, and I think the middle-placement of the small still works really well.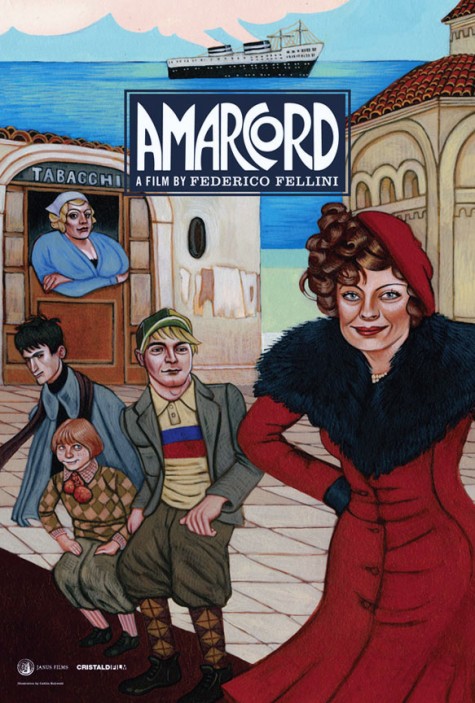 Frederico Fellini's Amarcord (1973)
Beautiful artwork by San Francisco-based painter Caitlin Kuhwald. Amarcord limited edition art prints are available for purchase via the Criterion Collection store.