The Internet, Then and Now: An Interview with Olia Lialina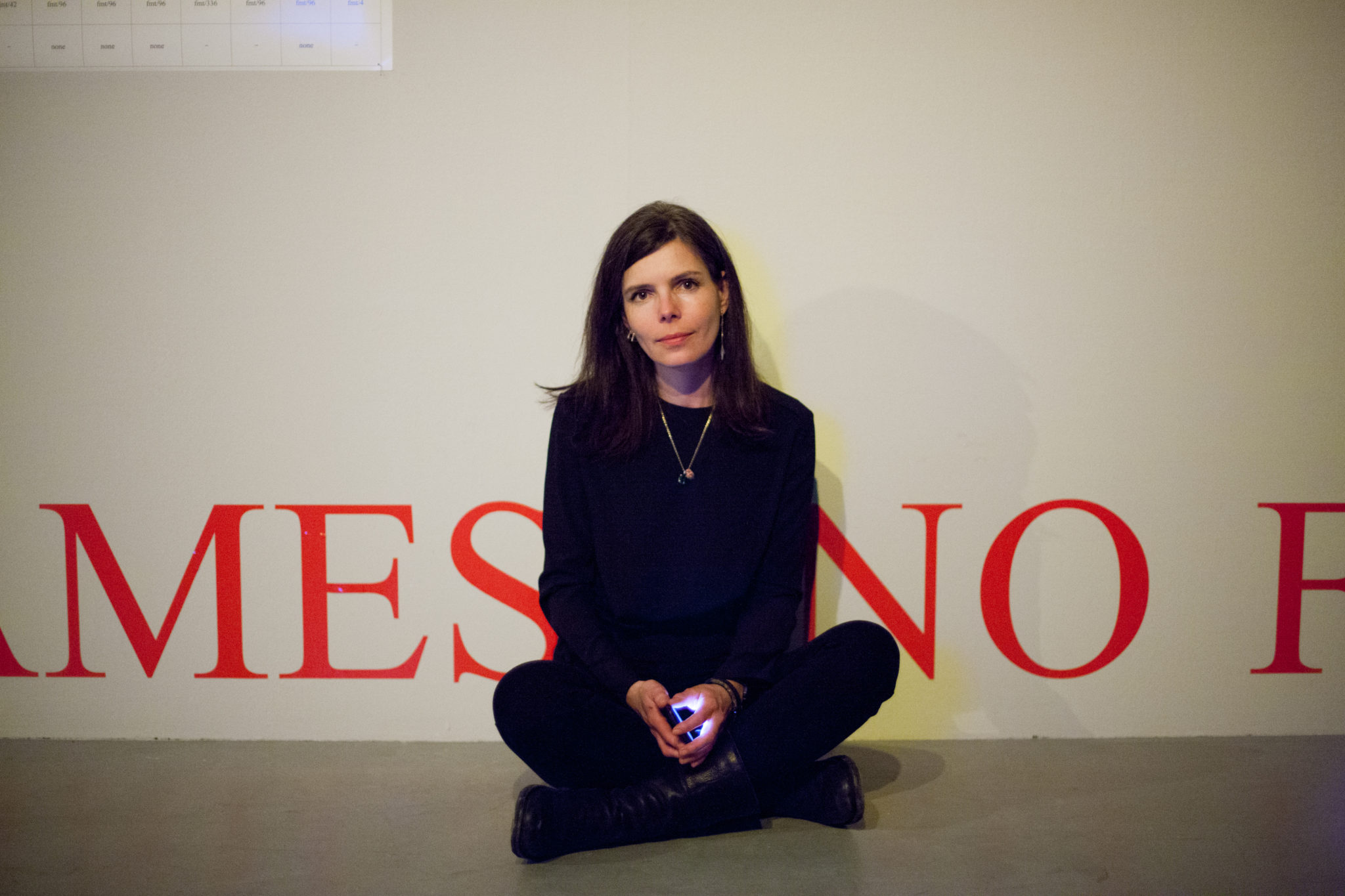 Olia Lialina, a Russian born German-based internet artist and media-art theorist, has been creating internet art since back in the days of HTML frames, most notably with her 1996 web art project "My Boyfriend Came Back From the War," which has inspired many remixes by other artists, and is cited in academic textbooks. Other notable projects by Lialina include the "Digitale Folklore Reader" (2010), Once Upon" (2011), "Animated GIF Model" (2005–2012), and the beautifully simple "Midnight" (2006).
Lialina's practice has explored many creative processes across digital platforms. She was an early member of the Blingee community, she remains fascinated with animated gifs and many elements of the 'Old Internet,' and currently she has pursued an extensive archival project titled "One Terabyte of Kilobyteage," a project in which Lialina and collaborator Dragan Espenschied continue to meticulously unwrap a 900 GB torrent archive of nearly all former GeoCities websites, taking screenshots of each website and uploading to Tumblr to create a visual snapshot of GeoCities.
Rosinski: What is your earliest memory of using a computer?
Lialina: 1994. DOS.
Rosinski: What is your earliest memory of using the internet?
Lialina: 1995. Netscape.
Rosinski: Launched in 1995, Geocities, a free webpage building service popular in the '90s, became the third­most visited visited website of the world wide web by 1999 (behind AOL and Yahoo!). Yahoo! purchased GeoCities for 3.5 billion in 1999; in 2009, Yahoo! closed Geocities. Shortly thereafter, the Archive Team rushed to create a 900GB torrent archive of GeoCities for posterity. You and Dragan Espenschied downloaded that torrent and have scrupulously documented your findings on your website One Terabyte of Kilobyte Age. You have sifted through copious amounts of data. What motivated you to do this and what sort of insights and conclusions have you found while going through this process of internet archiving?
Lialina: I was collecting remains of the early web already since 2000. Downloading GeoCities archive was not the beginning of my research but its culmination. GeoCities deletion was a very cruel act, but because of the effort of Archive Team I got a lot of material to my disposal. And because of attention to this case in mass media, my research was finally seen not as a "nostalgic", but as required digital heritage.
The work with archive is far from offering any conclusion. It is mostly about restoring and giving back. Though… since you've asked… my conclusion is that Yahoo killed GeoCities not when it deleted it, but 10 years earlier, in 1999, when it introduced Yahoo Page Builder, that came together with the templates that had to make personal pages look more corporate, more clean, more like Facebook. I mean PersonalPageBlue Template in particular. It was a very discouraging experience in web page making for many, as my research shows.
Rosinski: There was a large public backlash after Yahoo! acquired GeoCities for 3.5 billion in 1999; in 2013, Yahoo! acquired Tumblr for 1.1 billion. Will Tumblr go the same way as GeoCities and soon disappear?
Lialina: Well, in meanwhile Yahoo! was put on sale as well. Let's see who will buy and what will be the fate of its business. I hope Tumblr will stay. We have screenshots for 10 more years to post.
Rosinski: What are your thoughts on internet art in the year 2016?
Lialina: I'm happy it is here and have no doubt that net art will outlive the internet. I enjoy being involved in all those discussions about generations and "post" condition.
Rosinski: Your current practice — what are you interested in pursuing?
Lialina: I am fighting "Art and Technology" trend as good as I can these season. I am teaching designers to see the difference in between the Internet and the WWW. And I started a new career. I am not an animated GIF model anymore but a PNG model. (https://best.effort network) Means new challenges and responsibilities.
Rosinski: The Internet, then and now. How have things things changed, for better and worse, since you started browsing? What do you envision the future Internet being like?
Lialina: At this moment, a 20 year anniversary exhibition of my earliest project MBCBFTW is running at HEK, Basel and MU, Eindhoven. They are not only featuring the old work on its original hardware and software, but also it's variations that were made 18, 15, 10, 5 years ago and right now, one week old. I really recommend to look at it, because it is a history of the internet, it's services and applications, history of connection speed that was getting faster.
The most import phenomena we lost is personal web pages. People don't build them and don't feel responsible for building the World Wide Web. That's the tragedy of today's Internet. I hope that at a certain technological turn it will be required again that users build their online homes themselves again. And then we should take it very serious and don't give up our "corners of the cyberspace" to the aggregation networks of the future.
*