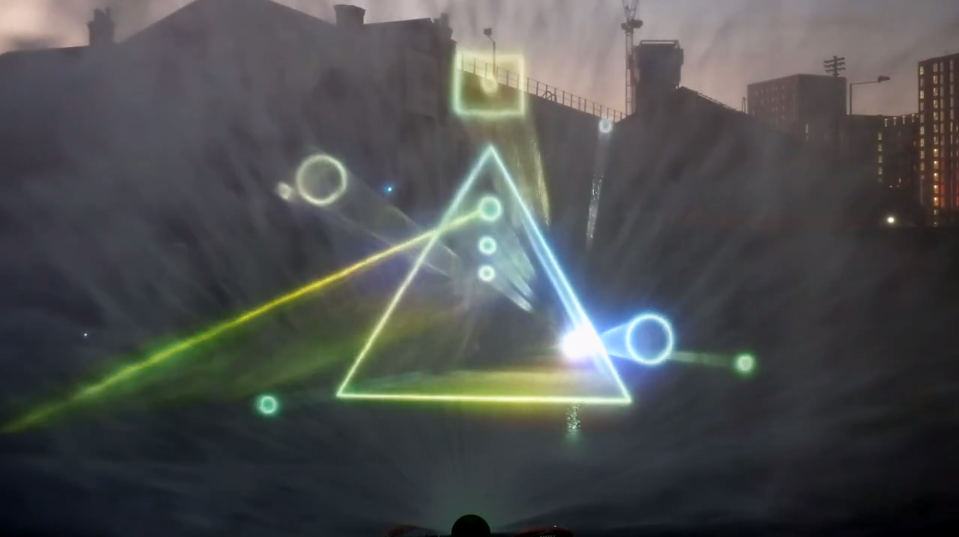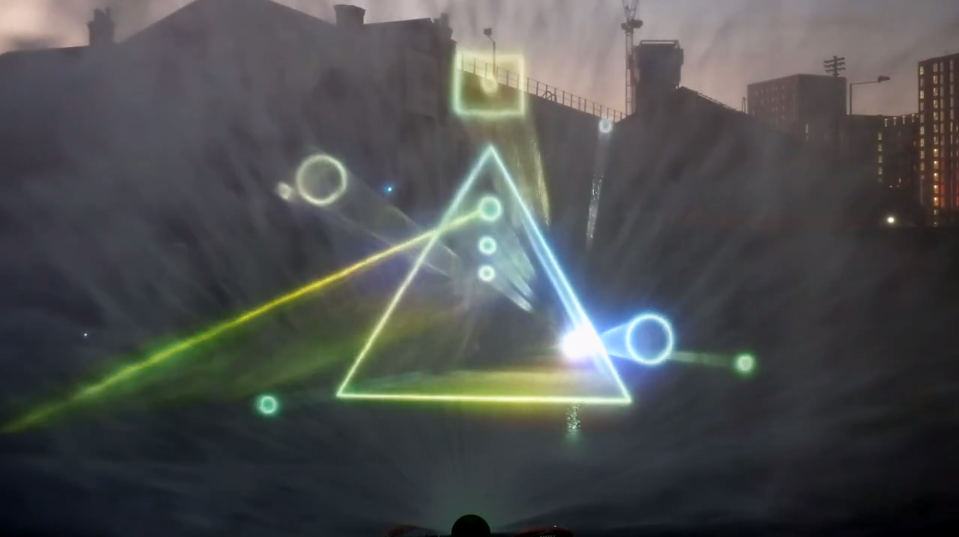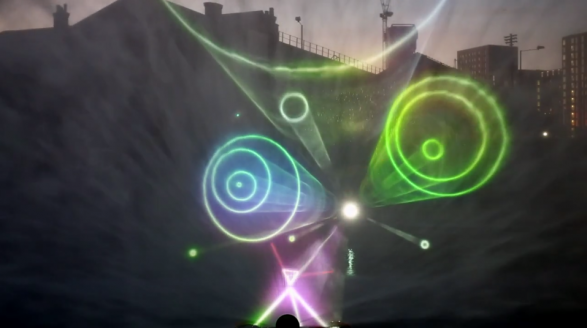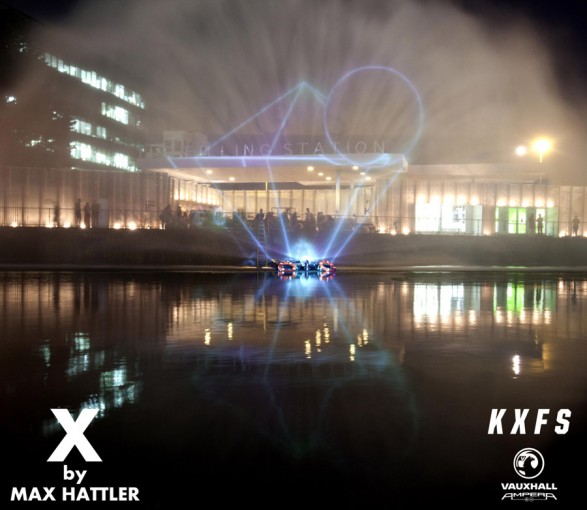 Max Hattler Canal Commission, KXFS, Goods Way, London, 6-16 Sep, 2012, 6 min, video, sound
Max Hattler and his bright team were commissioned to project light onto water. The equation = X, an ethereal mist display emblazoned with geometric shapes and forms that dance a technicolored correspondence of light and new age dazzle.
Directed by: Max Hattler.
Sound and music: Eduardo Noya Schreus.
Animation: Matt Abbiss, Tony Comley, Valeria Fonseca, Max Hattler, Siobhan Mcelhinney, Luiz Stockler.
Special Thanks to Sandra Sykorova.
More: